Casey Anthony Update: Sued by Man That Found Caylee's Remains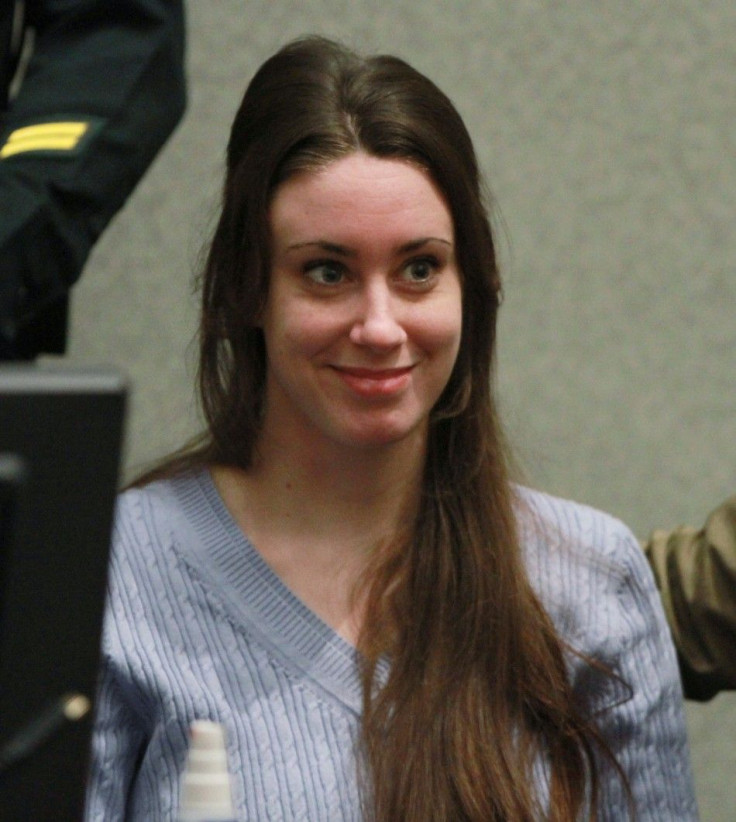 Casey Anthony is being sued by the man who found her daughter Caylee's body.
Roy Kronk, a former meter reader, filed a lawsuit Wednesday in Florida saying that the 25-year-old Anthony tried to put suspicion for her two-year-old child's death on him. He is suing Casey Anthony for damages. Kronk's lawsuit argues that Anthony defamed him during her murder trial this year.
Casey Anthony was found not guilty of murder in the death of her child this summer in an Orlando courtroom. The case became one of the most-watched in American history. The jury of seven women and five men did find that Anthony gave false information to law enforcement officials in the case, however.
Kronk had testified in the case that he had simply found Caylee Anthony's body near the Casey Anthony's home and called police. Casey Anthony was charge, and he was not, but in the suit, Kronk claims her defense variously accused him of involvement in Caylee's death, according to Reuters. Kronk accuses Anthony's lawyers of posing him during the trial as a morally bankrupt child snatcher.
He said they accused him of finding and keeping Caylee's body before placing the remains in the woods.
Kronk is also suing the National Enquirer for defamation.
Casey Anthony faces other lawsuits in Florida already. In one suit, Anthony is targeted by Texas EquuSearch, a nonprofit group seeking a return a expenses it had during a five-month search for Caylee, thought to be missing before her remains were found.
© Copyright IBTimes 2023. All rights reserved.