Casualty payments reveal sad truth about War in Afghanistan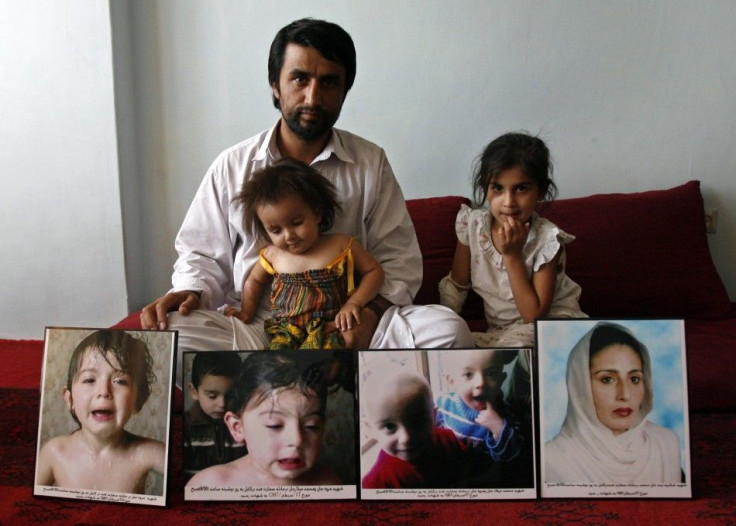 The Canadian government revealed Thursday that it has paid out over one million dollars to Afghanis in commiseration for military-related civilian casualties since 2005.
According to the Canadian Defense Department, cash settlements have ranged from $100 to $21,420 (Can.) in what are described as one-time, unconditional payments. The agency said it has given the ex-gratia settlements to 453 people in the six-year span.
This is a standard practice, according to sources, and the government also compensates for property damages.
The number of civilians killed in incidents related to the Canadian military however, was not released. A Department of Justice representative could not be reached for comment.
In 2010, at total of 2,777 civilians were killed in Afghanistan, according to the United Nations. This number brings the four-year total to 8,832.
Most of the casualties are the result of militant insurgents, who are increasingly targeting civilians. In neighboring Pakistan on Thursday, for example, a group of gunmen opened fire on a wedding party, killing nine and injuring five more.
The UN attributes 75 percent of all civilian causalities in Afghanistan to these anti-government elements, meaning that in 2010 there were about 2,080 Afghanis killed through suicide bombings, improvised explosive devices and other such methods.
In a year of intensified armed conflict, with a surge of activity by pro-government forces and increased use of improvised explosive devices and assassinations by anti-government elements, Afghan civilians paid the price with their lives in even greater numbers in 2010, said Ivan Šimonovic, UN Assistant Secretary-General for Human Rights.
Yet even if insurgencies like the Taliban are responsible for a majority of the deaths, there were still 440 civilian lives lost due to international military action. While this number is down 26 percent from 2009, it is striking nonetheless.
Last month, President Karzai expressed his frustration with this fact after a NATO-led night airstrike killed nine non-combatants, some of them children.
I warn NATO forces that a repeat of airstrikes on the houses of Afghanistan's people will not be allowed, Karzai said at a news conference. There is no excuse for such strikes.
He added that if the deaths continue, [the] Afghan people would view foreign forces as an occupying force... History is a witness on how Afghanistan deals with occupiers.
Matters between the Afghan president the NATO have been settling since the May 31 polemic, but there is still tension over the casualties.
US Secretary of State Hilary Clinton responded to Karzai, saying that the United States will do everything in its power to curb the growing death toll. However, she added that civilian casualties are inevitable and unavoidable.
On Wednesday, Obama spoke to President Karzai via video conference, reiterating Clinton's sentiments by apologizing for the civilian losses.
The president expressed his sorrow over tragic civilian casualties, most recently in Helmand province, White House spokesman Jay Carney said in a statement.
Both leaders noted that the Taliban are responsible for the great majority of civilian losses, and agreed that every loss of civilian life is a tragedy and undermines our mission that focuses on protecting the population.
Canada may be compensating the families of victims, but so far it seems that the United States cannot offer more than apologies and promises.
President Obama has reiterated that the withdrawal of coalition troops will begin this summer, and that the US will continue to transition security actions to the Afghan military.
They agreed to continue those consultations, and President Obama will certainly be in close touch with President Karzai as we finalize the pace and scope of the reduction in U.S. troops that will begin in July, Carney said.
© Copyright IBTimes 2023. All rights reserved.