Category 4 Hurricane Ian Visible From Space As It Makes Landfall In Florida [Photos]
Hurricane Ian made landfall on the Gulf Coast of Florida on Wednesday. The hurricane's movement was observed live from NASA's cameras on the International Space Station.
Hurricane Ian was declared a major Category 4 storm as it reached the shores near Cayo Costa.
"Hurricane Ian has made landfall as an extremely dangerous hurricane near Cayo Costa, Florida with maximum sustained winds at 150 mph," National Hurricane Center (NHC) officials tweeted at 3:05 p.m. EDT (1905 GMT).
NASA had gone live with satellite images of Hurricane Ian minutes before the NHC report. Glimpses of the hurricane were visible as seen from an altitude of about 250 miles (400 kilometers) as the space station flew by at 17,500 mph (28,000 kph).
NHC wrote in its public advisory that at 2 p.m. EDT (1800 GMT) Wednesday, Hurricane Ian cruised toward the north-northeast at a speed of about 9 mph (15 kph) and would turn to the northeast Thursday.
"On the forecast track, the center of Ian is expected to move onshore soon, move over central Florida tonight and Thursday morning and emerge over the western Atlantic by late Thursday," NHC wrote in its report. "Ian is forecast to turn northward on Friday and approach the northeastern Florida coast in addition to the Georgia and South Carolina coasts late Friday."
Florida state officials had ordered evacuations for residents in areas in the storm's path in a pre-emptive move, days before Hurricane Ian made landfall.
Important space flights were also postponed in the wake of the hurricane. The most crucial of them was the NASA's Artemis 1 moon mission, which had already faced setbacks. The 322-foot-tall (98 meters) rocket was moved into the hangar at the Kennedy Space Center in Cape Canaveral, Florida.
The planned launch of NASA and SpaceX of a new crew to the International Space Station was also delayed, which was supposed to carry the crew on a SpaceX Falcon 9 rocket and Dragon spacecraft. The new crew consisted of two American astronauts, a Japanese astronaut, and a Russian cosmonaut. The mission is now scheduled for launch from Pad 39A at the Kennedy Space Center, not before Oct. 4.
Weathering the storm at the Florida NASA facility, Kennedy Space Center, will be a limited ride-out crew. The job of the crew will be to ensure NASA's spacecraft hardware and systems are secure.
"As Hurricane Ian intensifies and folks prepare for its impact, I'm thinking of our NASA workforce and families in Florida, especially those on the NASA Kennedy ride-out team," NASA chief Bill Nelson wrote on Twitter on Wednesday afternoon. "Thank you for your dedication. Know that NASA will do everything to ensure your safety and wellbeing."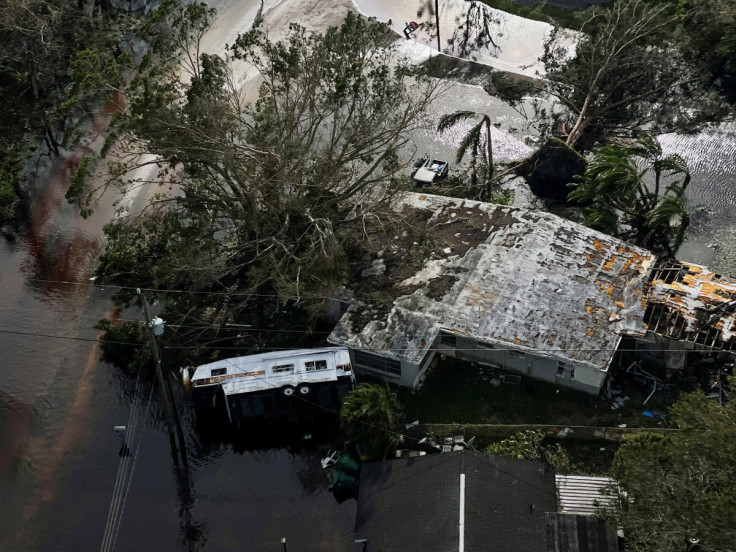 © Copyright IBTimes 2023. All rights reserved.