Hurricane Ian: After Wrecking Florida, Storm Expected To Bring 'Life-threatening Flooding' In Carolinas
KEY POINTS
Downgraded into a tropical storm Wednesday, Ian turned into a hurricane again a day later
Heavy rain is expected to bring flooding in North and South Carolina through Friday
Tropical storm conditions are also expected to have an impact on Georgia
After leaving a trail of destruction in Florida, Hurricane Ian is expected to bring "life-threatening flooding" to North and South Carolina on Friday, as per the National Weather Service (NWS).
"Ian is expected to cause life-threatening flooding, storm surge and strong winds in the Carolinas tomorrow," the NWS said in its latest public advisory about Hurricane Ian on Thursday. The storm was located about 185 miles from Charleston, South Carolina late Thursday evening.
Tropical storm conditions are expected to spread into North Carolina coasts through Friday morning and could bring up to 12 inches of rain at maximum in the northeastern part of South Carolina, while up to 8 inches of rain is expected across the northwestern part of North Carolina, the agency said.
The NWS also warned of a potential for a few tornadoes to "begin late Friday morning along a portion of the coastal Carolinas." Tree damage is expected during high winds, the agency warned.
The National Hurricane Center (NHC) said its Air Force Hunters found Ian "a little stronger" late Thursday evening, as the storm now has maximum winds of nearly 85 mph, up from 80 mph earlier in the day.
"Ian could strengthen a little more" before making another landfall Friday morning, the NWS said. The storm is only expected to "rapidly weaken over the southeastern United States late Friday into Saturday."
Ian strengthened to become a hurricane again earlier on Thursday after it weakened Wednesday into a Tropical Storm. Its impacts are also expected to reach central Georgia, the NWS in Atlanta said.
The following storm-related warnings and watches have been issued for the Carolinas and Georgia and are effective until further notice:
Tropical Storm Warnings in North Carolina:
Hurricane Warning in North Carolina:
Hurricane Watches in North Carolina:
Tropical Storm Warnings in South Carolina:
Hurricane Warnings in South Carolina:
Tropical Storm Warnings in Georgia:
Hurricane Ian made its first landfall in southwestern Florida on Wednesday. It landed as a Category 4 Storm but was later downgraded into a Category 1 storm. Still, the aftermath of Ian's onslaught in the state was reflected in photos showing submerged cars, blown-off roofs, bent trees and downed power lines.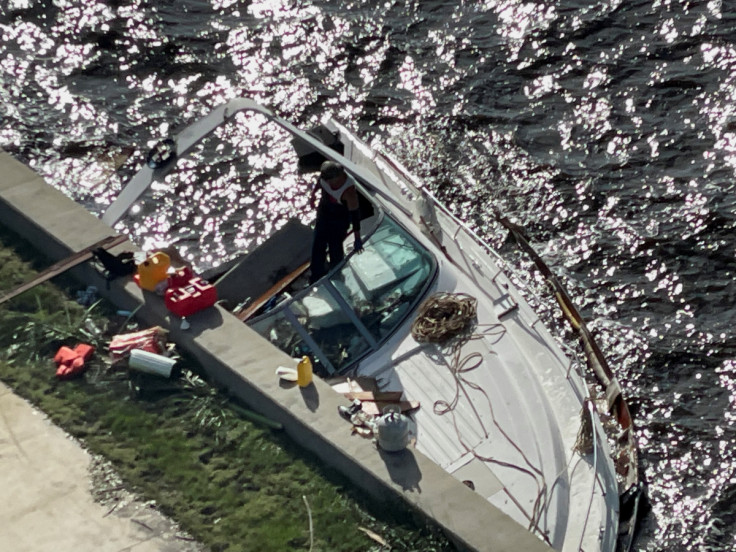 © Copyright IBTimes 2023. All rights reserved.