Celebrities who helped LivingSocial sell 1 million Amazon Vouchers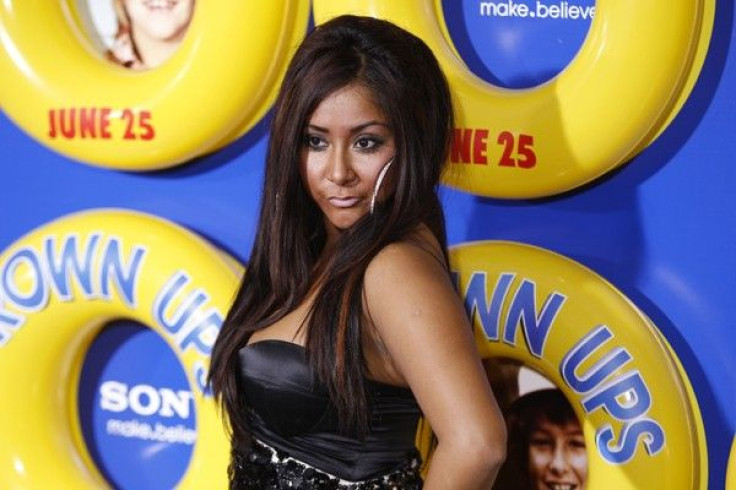 The world is at awe at the rapid sales of the LivingSocial-Amazon vouchers. While the deal offering a $20 Amazon gift card for $10 was too good for many to pass up, there were several secret angels working behind the marketing and promotion of the gift cards.
'Twitteratti' such as the Kardashian siblings, Paris Hilton, Jersey Shore's Vinny Guadagnino, Nicole 'Snooki' Polizzi and the new host of 'Entertainment Tonight' Nancy O'Dell posted almost identicial tweets on the microblogging site praising the great LivingSocial deal.
Carbon copy tweets that read, just found the site with the best 1-day deals, LivingSocial... check 'em out -> http://jol.ly/0WPI RT if you love a great deal. #ad, were posted on Twitter by Guadagnino, Snooki, O'Dell, Kendra Wilkinson, Chris Brown, Holly Madison, Lauren Conrad, all four of the elder Kardashian siblings.
Hilton followed up in a few minutes with a little variation to the tweet. The post on her account read, Check out these cool 1-day deals at LivingSocial - http://jol.ly/04TI RT if you love a great deal. #ad.
Some of the celebrities also followed it with a more personalized tweets promoting their own products in the backdrop of the LivingSocial deal. For instance, Snooki tweeted, Use http://jol.ly/0API to save 50% today on Amazon! That means you can get my new book A Shore Thing for half off. That's a great deal!
This trend only indicates the increasing use of social media by modern companies as a key marketing tool. The celebrities who were earlier wooed to appear in television ads as brand ambassadors are now being asked to use their star power on the internet to endorse products and services.
The 50 percent off deal that was introduced in 170 markets prompted an overwhelming response within hours of its opening. Media was immediately set abuzz by the reports that LivingSocial had already sold over 1 million of the Amazon Vouchers. Observers expect the numbers to double by the closing of the deal scheduled for Thursday, if the purchases sustain at the present rate.
The deal comes after Amazon invested $175 million in the startup that is growing famous as a great way to find daily deals. While the growing number of sales come as good news to LivingSocial and definitely stands to benefit the consumers, there are concerns over how much Amazon will stand to lose at the end of it.
© Copyright IBTimes 2023. All rights reserved.