CES 2021: StreamLIVE Pro Brings Broadcast Quality Video Production To iPads
KEY POINTS
Video streaming is more important now than ever before
The StreamLIVE Pro makes it easy to add broadcast-quality graphics and effects to any video stream
The StreamLIVE Pro supports up to four cameras at once, allowing users to create an entire studio in their house
Video streaming was one of the most important business necessities of 2020 and one company that has been at the forefront is ATEN Technologies. The Southern California-based company has taken to CES 2021 to unveil its latest product, the StreamLIVE Pro UC9040.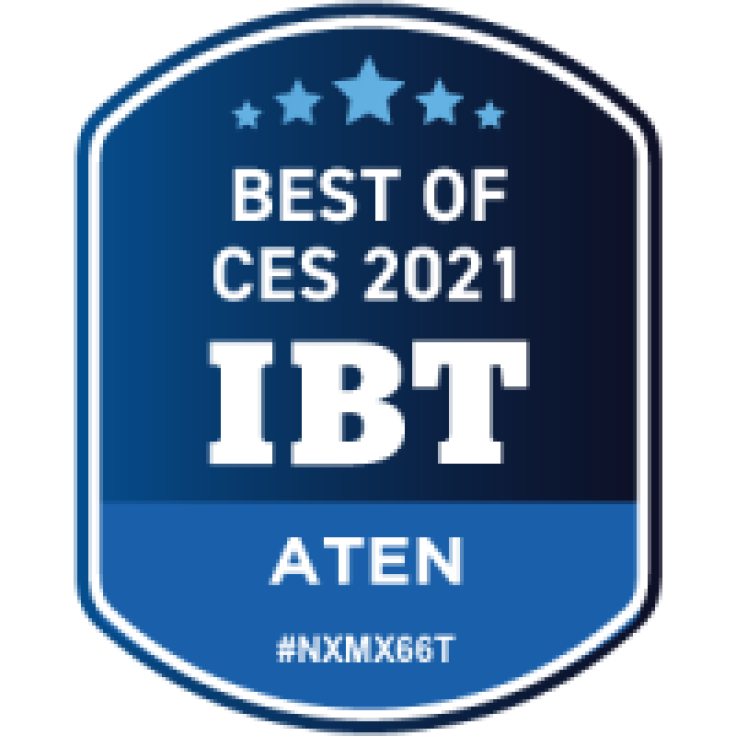 The StreamLIVE Pro is a way to improve any video stream by adding support for up to four cameras at 1080p resolution and providing more control over the video feed that goes online. This includes easily making graphics, adding a picture-in-picture mode and more all on the fly without having to render any effects and no additional hardware like a green screen. The StreamLIVE Pro also allows for streaming onto two platforms simultaneously, such as streaming to YouTube and Facebook at the same time.
The most unique aspect? All of the software is capable of running on a single iPad. That means users don't need any additional hardware, software, or even that much working knowledge of video editing.
Those with experience in video production should feel comfortable with the StreamLIVE Pro. The StreamLIVE Pro is designed to look like a vision mixer or video switcher (depending on which term you are most familiar with). This includes buttons to queue up the next camera and a lever that can be used to transition between scenes.
The StreamLIVE Pro seems to be targeting a wide array of consumers. It can be ideal for content creators and live streamers, but there are many more applications. For example, the StreamLIVE Pro would be a great way to keep kids engaged during virtual lessons. A teacher could put up graphics while still keeping a live feed of themselves talking to better explain what children are looking at. For those old enough to be familiar with an overhead projector, this is the 21st-century version of that.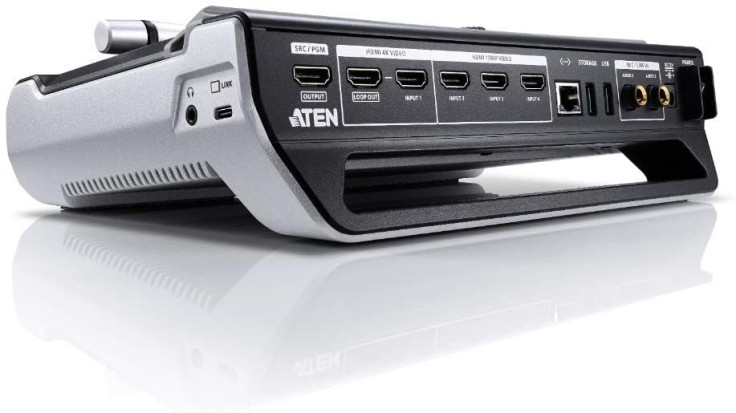 Another perfect use case is for places of worship. Many churches, synagogues, temples and other holy places have taken to live streaming services during the pandemic. The StreamLIVE Pro would make it easier to transition between multiple cameras, providing a much more professional broadcast to viewers. Places of worship could even incorporate putting song lyrics at the bottom of a screen to encourage singing along at home.
The StreamLIVE Pro is available on Amazon, though as of this writing is currently sold out. According to the Amazon listing, the StreamLIVE Pro is selling for just under $1,600, which is definitely a pricey investment. However, as streaming becomes more and more important and common in our daily lives, that investment may be worth it.
© Copyright IBTimes 2023. All rights reserved.