CES Vegas: Corning Looks To End ATM 'Ick' Factor With Bacteria-Resistant Gorilla Glass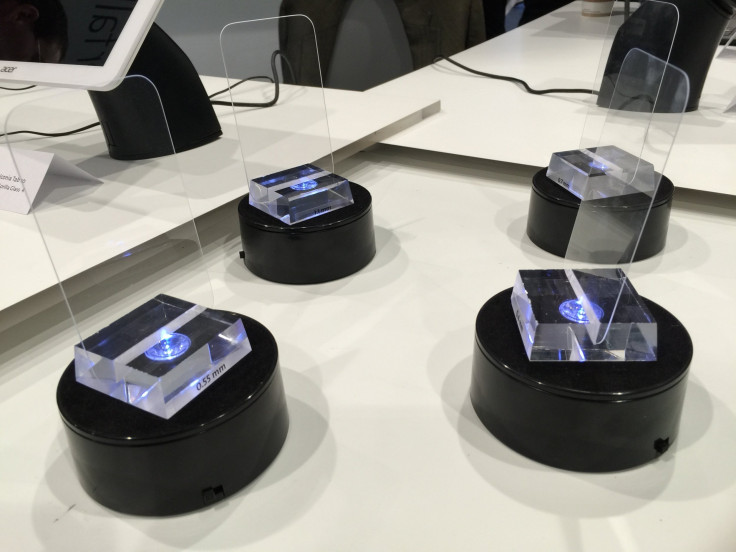 LAS VEGAS -- Let's face it: Touch screens are nasty. Your own smartphone screen is dirtier than a toilet seat, so imagine (or don't) the petri dish of a public touch screen. Corning's Gorilla Glass wants to fix that. The company, known for virtually unbreakable screens, wants to make them healthier with an antimicrobial version for public touch screens on ATMs manufactured by Diebold, the first of its kind.
The new initiative was announced at the International Consumer Electronics Show here. "Touch screens are found on a growing number of ATMs today," Frank A. Natoli, Jr., Diebold executive vice president and chief innovation officer, said in a statement. "Offering antimicrobial glass on frequently touched surfaces such as the ATM touchscreen will help financial institutions address the concerns of the public."
Unlike ordinary Gorilla Glass, the antimicrobial version is infused with silver ions, a natural antibacterial agent. While the glass was introduced by Corning last year, it was relegated to smartphone and tablet use until recently. Corning's Gorilla Glass has cornered the high-end smartphone screen market.
But now, the break- and drop-resistant material is starting to find its way into screens outside the mobile world, such as those on wearable and shaped devices. "Technologies such as flexible OLEDs will enable more shaped devices," Dave Velasquez, Gorilla Glass marketing and commercial operations director, said. "So you're going to see more of that, and we're well positioned to support it [with Gorilla Glass]."
Elsewhere, Corning sees touch-screen notebooks as a big growth driver, he added. Over the past year, the lightweight material has found applications beyond touch screens, namely in the BMW i8, which uses a pane of Gorilla Glass for a sound-dampening rear window.
While the company is looking to expand the scope of the material's use, it continues to have a stronghold on the damage-resistant mobile display market. Dragontrail, a similar material manufactured by Asahi Glass Co., a Japanese firm, has found its way onto a smaller set of devices, including Sony's line of Xperia smartphones.
Gorilla Glass 4, the latest model which Corning claims is stronger and less prone to breakage, is used in some of the latest smartphones, such as Samsung's Galaxy Alpha. Currently, six devices use the latest iteration of the material, but Corning expects at least 15 devices from various manufacturers to hit the market by the end of the first quarter of 2015.
© Copyright IBTimes 2023. All rights reserved.