CES 2015: Samsung Gave Tony Stark The Smartphone We All Want In 'Avengers: Age of Ultron'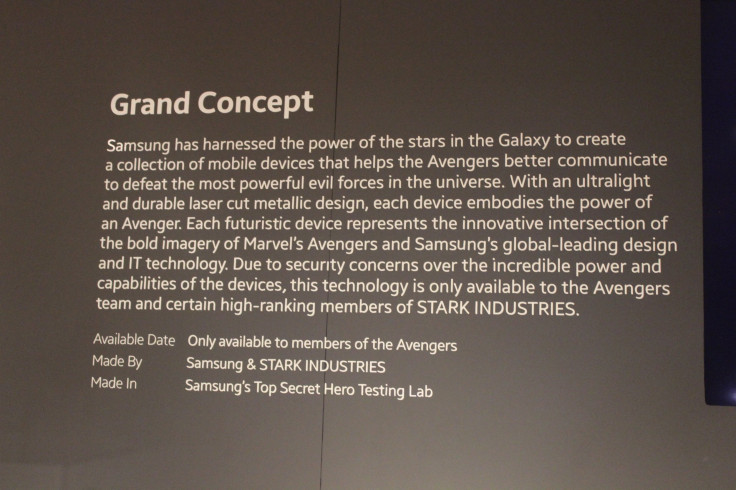 LAS VEGAS -- Tony Stark may be the genius that created the Iron Man suit, but Samsung Electronics Co. has a host of other gadgets and accessories to help the comic-book mogul fight crime as the world's most high-tech superhero.
Samsung showcased its line of Tony Stark devices at an event here late Tuesday. They will be featured in the upcoming movie "Avengers: Age of Ultron." Samsung teamed up with Iron Man creator Marvel for the endeavor, to create a host of concept devices to be used as Stark's actual gadgets. A host of Samsung's off-the-shelf products are also featured.
Smartphone makers seem obsessed with ultra-thin handsets, and Stark's device would undoubtedly be the thinnest in the world. At first glance, it appears to be simply a glass panel with some sort of docking station, but Samsung explains the high-tech features within:
With a striking flexible display, the phone features two different curved panels taking inspiration from Samsung's Galaxy Note Edge so that important information is displayed separately from the main screen. The device features a hologram glass interface with fingerprint security so that even if the device gets in the wrong hands, Tony Stark's data stays secure and out of the hands of the enemy.
Marvel illustrator Christopher Jones, was overheard saying, "Imagine if this device was real."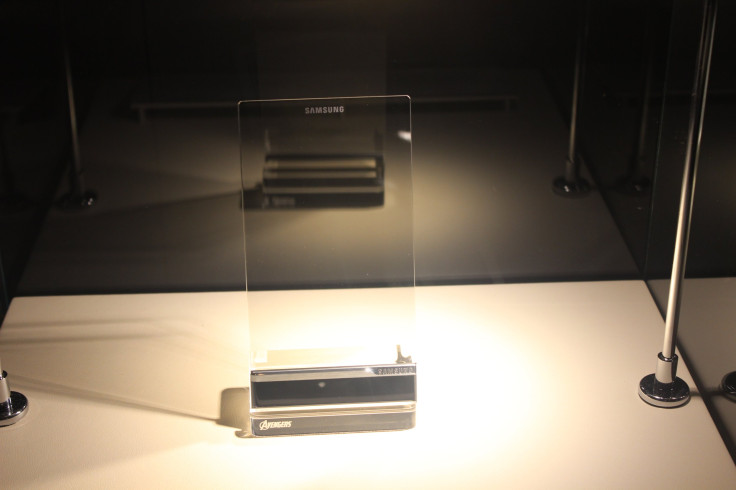 Stark and the other Avengers also use Samsung smartwatches and Bluetooth earpieces, which are sure to help keep communication open between the superheroes as they save the world from impending doom.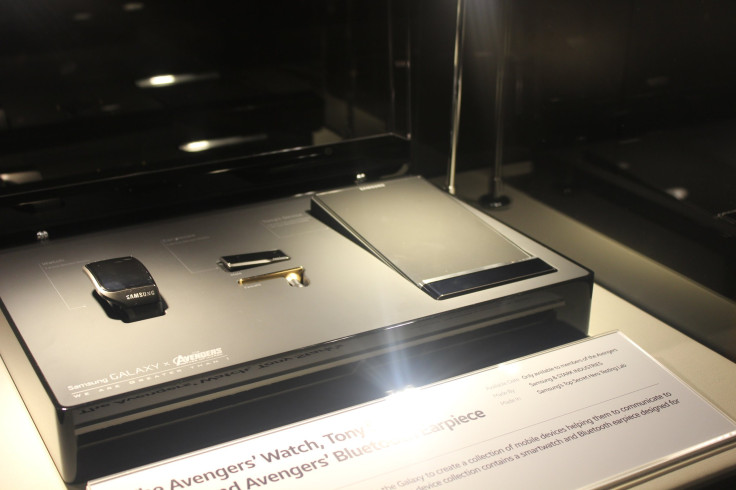 The metal alloy smartwatch is made of the "strongest materials to operate in the toughest environments," and includes a normal mode and "transparent mode," likely so the bad guy won't get wind of Samsung's technologies and attempt to use them for evil.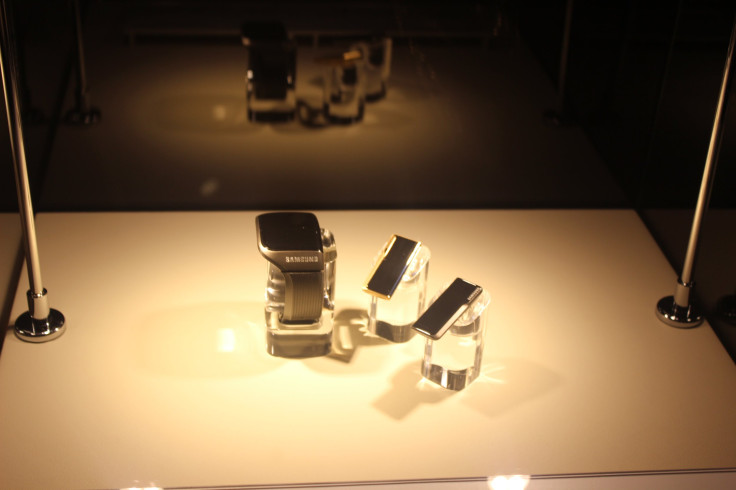 The Bluetooth earpiece comes in male and female designs, featuring a metallic frame, curved screen and simple touch controls.
The Avengers also make use of the Samsung Galaxy Note Edge in the movie. "Avengers: Age of Ultron" hits theaters May 1.
© Copyright IBTimes 2023. All rights reserved.