Chevrolet Pulse Beating Strong; Cruze Hot, 2012 Sonic Coming Soon
Column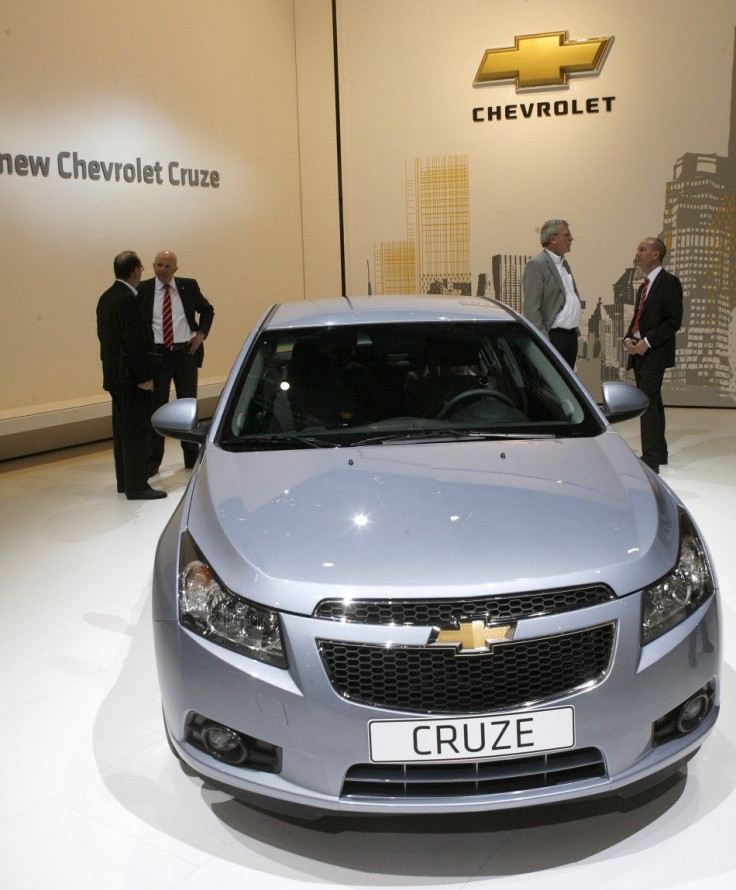 I took a trip to Chevyland earlier this year, to get a feel for the pulse rate of the heartbeat of America. The experience matched with recent results reported from General Motors, Chevrolet's parent company.
Despite the sluggish economy and GM's rebuilding after bankruptcy, Chevrolet is is not only still alive and well, but the brand is running quite nicely, with a special nod to the fuel-efficient Chevrolet Cruze.
A family-owned and operated dealership in Shreveport, Louisiana, Chevyland weathered GM's bankruptcy storm just fine, relying on entrenched customer service at the dealership and Chevrolet products that never missed a beat.
But GM's focus on fuel-efficient cars including the Cruze has been a big boost for Chevrolet, just what dealers were looking for.
Chevy's Cruze was the top-selling car in America last month, as customers flock to the American-made, efficient compact car as fuel economy becomes more important to buyers with each passing day. The popular Cruze is one reason GM's sales rose nearly eight percent in July.
At Chevyland on the day of my spring visit, buyers were driving away in Chevy trucks, Chevy Camero convertibles and other namesake products but as American flags flew from the dealership's entrance to the front door, the Cruze was also creating a buzz.
By shedding some distracting brands and focusing on delivering Chrevrolet a full lineup of competitive cars, the Cruze has been just the round-out customers and dealers wanted.
Its efficient, well-styled, American made and quite affordable. It's also got a chance to hang onto its current position as the bestselling car in America.
"It's one of the most impressive things GM has done in a while," said one salesperson, referring to the Cruze. With a starting Manufacturer's Suggested Retail Price of $16,525, the 2011 Cruze "challenges conventional compact wisdom with one simple word: more," states the company.
The Cruze Eco has the best highway mileage of any gas engine in America.
Chevy's new-found strong, diversified lineup, including small efficient crossovers like the Chevrolet Equinox and the sporty Camero convertible, give the brand something solid and American made for most every taste and need. Trucks are still big, especially in Louisiana, but now there's so much more.
There's also the forthcoming Chevrolet Sonic, a subcompact due for showroom arrival soon. GM began U.S. production of the Sonic Monday, and the company is hoping the car can do for it what the Fiesta has done for competitor Ford in the subcompact class.
The Sonic was developed in South Korea and is already on sale in nearly 30 countries, sold as the Aveo. The Sonic is expected to arrive at dealers in October.
Industry observers expect the U.S. auto industry to soften in coming months, as economic growth that kicked up last year after the recession grinds to a halt. In past years, a small economic slowdown might have been enough to shake and rattle GM down to its vaunted Chevy brand.
But one thing the company seems to have learned during its recovery might help out this go-round, should the market soften from here: Keep putting money into product, no matter what.
With arguably its best product lineup ever from top-to-bottom, Chevy has a strong pulse beating these days, and the brand should perform well for GM regardless of the market's conditions.
© Copyright IBTimes 2023. All rights reserved.