Chevron To Sue Influential Washington Law Firm Patton Boggs For Allegedly Fraudulent Behavior in Rain Forest Pollution Litigation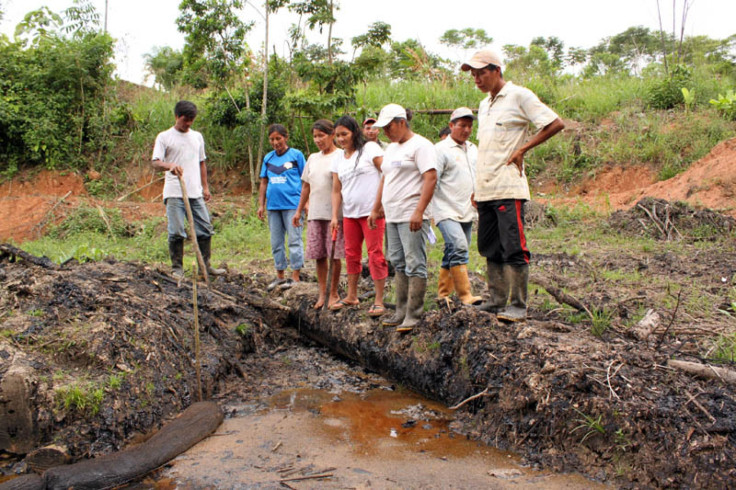 Chevron Corporation (NYSE:CVX) has gained the right to seek damages from the powerful Washington law firm Patton Boggs for allegedly commiting fraud as it tried to collect a massive judgment against the energy company.
U.S. District Judge Lewis Kaplan on Monday ruled that Chevron, which has a $228 billion market capitalization, can proceed with a claim against the prestigious firm, which has nearly 350 lawyers and professionals in offices around the world. The judge's decision marks the second legal victory in a row for the San Ramon, Calif.-based energy company as it fights back against a slew of lawsuits that it owes billions for environmental damage to the Ecuadorian rain forest.
Kaplan also ruled that the company, which filed its suit against Patton Boggs last May, can seek compensatory and punitive damages.
Earlier this month Kaplan prohibited attorney Steven Donziger, who is not part of Patton Boggs, and the Ecuadorean villagers he represents from collecting a $9 billion judgment the federal judge declared to be a product of "egregious fraud." The Donziger case is distinct from the Patton Boggs matter, though both stem from claims that drilling by Texaco, which Chevron bought in 2000, in the Ecuadorian jungles during the 1970s and 1980s has diminished the quality of Ecuadorians' lives. Patton Boggs joined the case against Chevron in 2010.
Patton Boggs argued that Chevron waited too long to file the claim and that Kaplan's court lacked jurisdiction because some of the defendant lawyers live outside the country, but Kaplan dismissed those arguments, saying they lack merit. Patton Boggs had earlier argued the opposite, for complete diversity, to stay in federal court against Chevron.
Chevron says Patton Boggs, among other things, actively misled courts and the public by covering up the fact that Donziger's colleagues wrote large parts of a report supporting the damage assessment at billions of dollars. Patton Boggs, which stands by its claims against Chevron, has sued Chevron in many courts on many accusations like interfering with business relationships, but judges have dismissed most of the claims.
"We have no doubt that we acted ethically and properly in assisting these communities, and that we will be able to demonstrate this to the Court if that becomes necessary," the law firm said in a statement Monday.
Patton Boggs is already suffering hard times. Revenue has dropped and partners are leaving as Squire Sanders prepares to merge with the firm.
© Copyright IBTimes 2023. All rights reserved.