Chevy Volt Passes Battery Test: Saves the Electric Car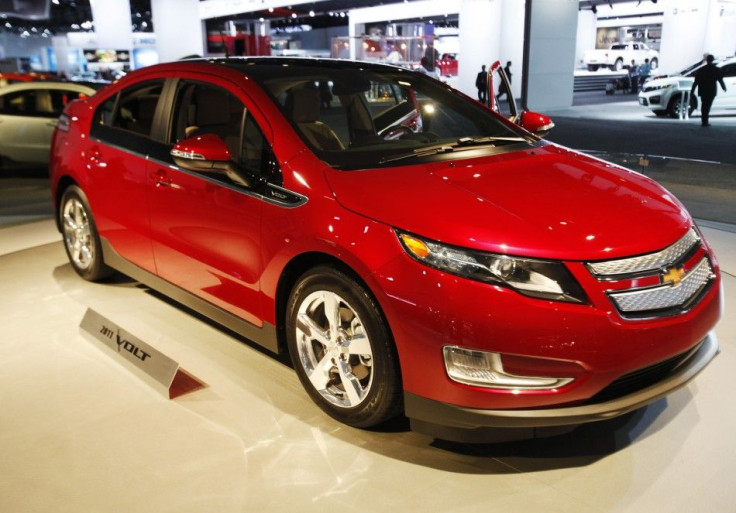 The Chevy Volt got a regulatory boost Friday after the National Highway Traffic Safety Administration concluded that Chevy Volts - and electric vehicles in general - did not pose additional fire safety risks, thereby saving the emerging auto market from becoming roiled in red tape.
Three batteries in Volts, the electric car from General Motors, caught fire following crash tests by federal safety regulators, which in November prompted an investigation and in January caused GM to recall voluntarily 8,000 of the vehicles.
However, federal regulators on Friday said that GM's modifications to the battery
The Volt has a 400 pound (181 kilogram) battery that can power the car for 35 miles before a gasoline generator kicks in to power the electric motor, according to The Associated Press.
The agency's investigation has concluded that no discernible defect trend exists and that the vehicle modifications recently developed by General Motors reduce the potential for battery intrusion resulting from side impacts, officials with the NHTSA said on their website.
NHTSA remains unaware of any real-world crashes that have resulted in a battery-related fire involving the Chevy Volt or any other electric vehicle. NHTSA continues to believe that electric vehicles show great promise as a safe and fuel-efficient option for American drivers.
Stock in General Motors nearly stayed steady in morning trading Monday, losing just 0.36 percent of its value ($0.08 out of $24.91 share price).
Many other companies are entering the electric vehicle market as gas prices surge and electric vehicle infrastructure is starting to be put in place throughout the U.S.
The electric vehicles differ from hybrids that combine electric and gas-fueled energy in cars such as the Toyota Prius, the Ford Escape Hybrid and the Mercedes ML 450 Hybrid.
The battery sector for both electric and hybrid vehicles is expected to reach $47 billion by 2020, according to research published Monday.
ABI Research, a market analysis firm, said that since the first plug-in hybrid electric vehicles went on sale in 2011, the battery market was expected to grow from increased demand and federal subsidies and tax breaks. The $5 billion market in 2010 is expected to grow 10 times in the next 10 years, analysts predict.
As well as the production vehicles that went on sale in 2011, announcements from all the major manufacturers make it clear that this segment will have much more competition in the next couple of years, David Alexander, principal analyst with ABI Research, said in a note. Also, some existing hybrid vehicles will be fitted with larger batteries to improve their electric-only range.
Below is a list of available and up-and-coming electric vehicles:
Max speed: 125 mph
Two passengers
Battery range: 245 miles
Price: Limited run in 2008 subject to availability
Max speed: 125 mph
Seating: Five adults + two children
Battery range: 160-300 miles
Price: $49,900-$97,900
Nissan Leaf
Max speed: 90 mph
Battery range: 100 miles per charge
Seating: Five passengers
Price: $27,700-$29,750
Ford Focus Electric
Coming in 2013
Max speed:84 mph
Battery range: Not specified.
Seating: Five passengers
Price: Starting at $39,200
BMW i3 concept car
Availability unknown.
© Copyright IBTimes 2023. All rights reserved.