Chicken Caesar Salad Distributed In Multiple States Recalled Due To Undeclared Allergens
KEY POINTS
The affected products contain three allergens that were not declared on the label
They were shipped to Virginia and Maryland, then to retailers in several states
There have so far been no confirmed reports of adverse reactions linked to consuming the products
A certain ready-to-eat chicken Caesar salad, which was distributed in several states, is being recalled. The product contains three undeclared allergens.
The recall of Dole Fresh Takes Classic Chicken Caesar Salad was prompted by a customer complaint about the "incorrect" ingredient statement at the bottom of the bowl, according to the alert on the U.S. Department of Agriculture's Food Safety and Inspection Service (FSIS) website.
Specifically, the problem with the product is that it actually contains three known allergens: anchovies, egg and wheat. These three, which are among the eight most common types of foods that can cause an allergic reaction, were not declared on the label.
There have so far been no confirmed reports of adverse reactions related to consuming the affected products, but Safeway Fresh Food is recalling the ready-to-eat salads that were produced on April 19.
The recall affects some 717 pounds of the Dole Fresh Takes Classic Chicken Caesar Salad that comes in 13.6-ounce plastic bowls. They have a use-by date of 5/05/2022, a lot code of S109000 1 on the label and the establishment number EST. 40283 in the USDA mark of inspection. Photos of the packaging and labels can be found here.
The affected products were shipped to Maryland and Virginia, then distributed again to retailers in Delaware, Maryland, New Jersey, New York, Pennsylvania and Virginia, the FSIS noted.
Those who may have bought an affected product are being advised not to eat them. Instead, they should either throw it away or bring it back to where it was bought.
Food Allergies
Food allergy reactions happen when the body's immune system "overreacts" to a particular food or substance in it, the American College of Allergy, Asthma, & Immunology (ACAAI) explained. This is because the substance is identified as a danger to the body, so it deploys a protective response.
As mentioned, fish, wheat and eggs are among the eight types of food that trigger 90% of all reactions. The others are milk and dairy, peanuts, tree nuts, shellfish and soy. Sesame will also be added as the ninth most common food allergen starting Jan. 1, 2023.
While some food allergy reactions are mild, it doesn't mean that all subsequent reactions will be the same. At another time, what was previously a mild reaction could be more severe, with the most serious reaction being anaphylaxis, which can even be fatal.
As such, it is best for people with food allergies to be extra careful when checking the labels of the foods they eat. Always having an epinephrine auto-injector close by is also advisable, in case of a more severe reaction.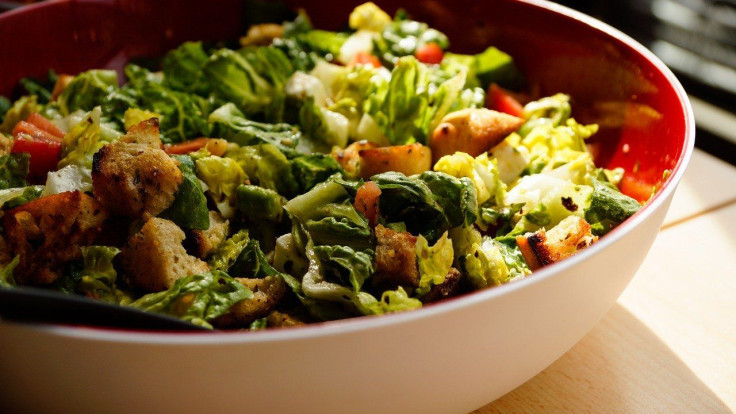 © Copyright IBTimes 2023. All rights reserved.