China Bans New Coal Plants In Three Of Its Biggest Industrial Regions In An Attempt To Curb Air Pollution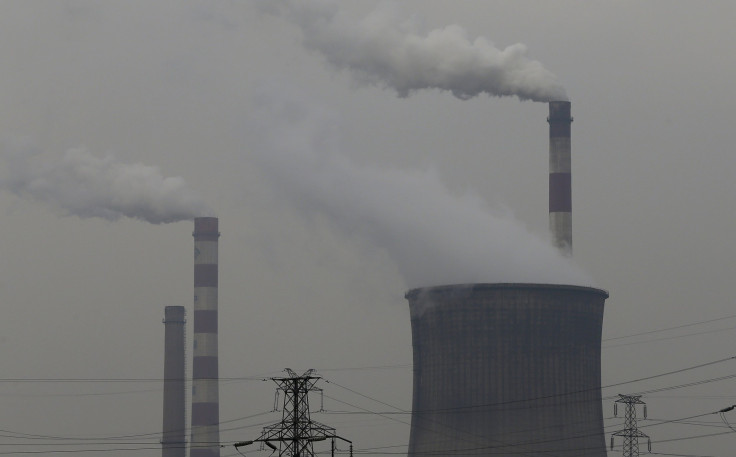 As China attempts to combat its poor air quality by stepping up efforts against carbon emissions, Beijing announced it will ban new coal-fired power plants in three industrial regions around the capital, Shanghai and Guangzhou.
The State Council and China's Cabinet action plan aims to cut coal's share of total energy usage to 65 percent by 2017 while increasing the share of nuclear power, natural gas and renewable energy, the Associated Press reports Thursday.
Coal consumption in China in 2011 accounted for 68.4 percent of total energy use, according to China's government statistics, and while the new coal plants will be banned in the three industrial regions, the overall amount of coal burning will actually continue to increase, Marin Adams, a Honk Kong-based editor for the Economist Intelligence Unit, said.
"Of course, saying it out loud does send a signal that the government is serious about at least decreasing the rate at which coal consumption grows and about getting more renewables and natural gas and nuclear," Adams said. "I think possibly just as important, if not more important, is the signal it sends to the Chinese people that, 'we are trying to control pollution levels on the eastern seaboard.'"
The government has been under pressure by the middle class to clean up air pollution especially in the surrounding areas of Beijing, the Yangtze Delta and Shanghai and in the Pearl River Delta region of Guangdong province.
The State Council said that the country's air pollution is "harming people's health and affecting social harmony and stability."
Li Yan, a climate and energy campaign manager at Greenpeace East Asia, welcomed the plan, saying it was important to set a precedent that could extend throughout the rest of China.
"China's political leadership has set an ambitious timeline to solve China's air pollution crisis, responding to the mandate set by the Chinese public, especially in the heavily polluted cities around Beijing," Yan said.
© Copyright IBTimes 2023. All rights reserved.
FOLLOW MORE IBT NEWS ON THE BELOW CHANNELS