China Continues To Ramp Up Defense Spending, To Hike Budget By 10% In 2015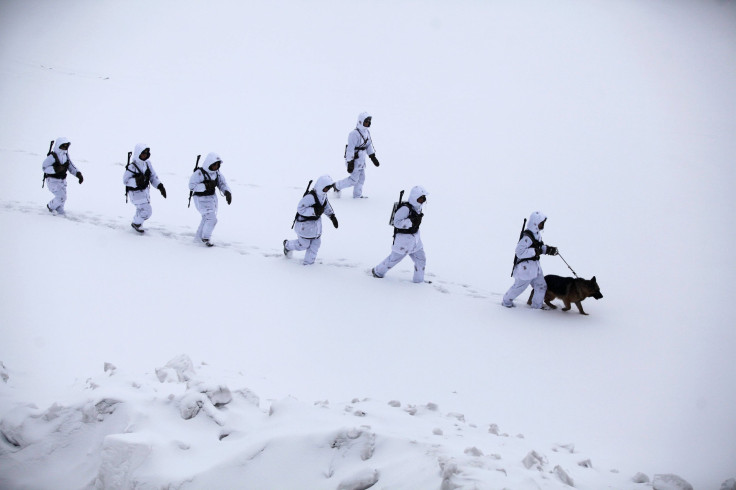 China will ramp up its defense spending by about 10 percent in 2015, bringing its total military budget to nearly $145 billion, according to media reports. The planned increase, which will reportedly be confirmed Thursday, during the opening session of the National People's Congress (NPC), comes at a time when the country is attempting to revive its economy and combat the onset of deflation.
"I can reveal the rough situation. Among the recommendations for 2015 ... defense budget and the increase in defense spending, the magnitude is probably about 10 percent," NPC spokeswoman Fu Ying said, according to a Reuters report.
Although the increase is ostensibly the lowest in five years, the actual expenditure is expected to be much higher. China's published defense budget does not include large categories of spending, including expenses for strategic forces, importing weapons, and research and development.
"Compared with great powers, the road of China's defense modernization is more difficult. We have to rely on ourselves for most of our military equipment and research and development … fundamentally speaking, China's defense policy is defensive in nature," Fu reportedly said.
The increase marks the fifth consecutive year of double-digit growth in defense spending and comes at a time when China's economic growth has fallen to its lowest in 24 years. A 10 percent increase in the defense budget, which is already the world's second largest, decisively outstrips China's GDP growth of 7.4 percent in 2014.
The increase in defense outlay also comes after India and Japan, which have strained relations with China arising from longstanding territorial disputes, boosted their defense spending. While Japan increased its spending by 2.8 percent to $42 billion, India increased its spending this year by 11 percent to $40 billion.
"To tell the truth, there is still a gap between China's armed forces (and foreign counterparts) in terms of overall military equipment. We still need more time," Fu said, according to a report by Xinhua. "Lagging behind leaves one vulnerable to attacks."
© Copyright IBTimes 2023. All rights reserved.
FOLLOW MORE IBT NEWS ON THE BELOW CHANNELS