China: Gold's Single Best Friend In Tough Year, According to HSBC Analysts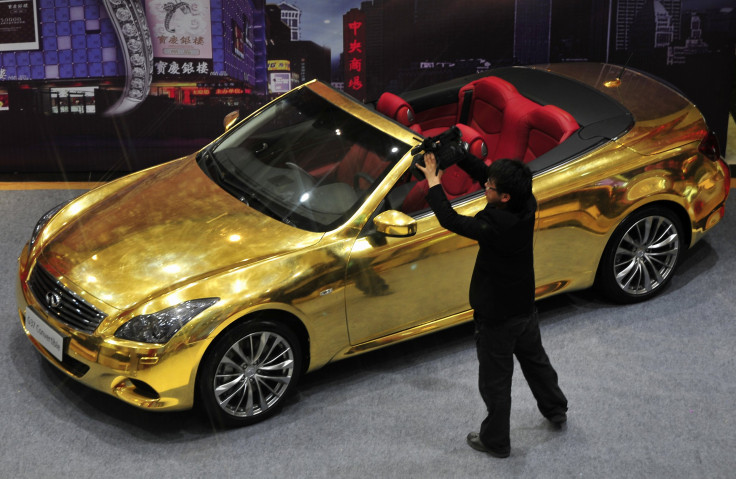 China is gold's best friend in one of the toughest years for the precious metal in recent memory, according to an HSBC Holdings PLC (LON:HSBA) research note.

Analysts James Steel and Howard Wen came out and boldly stated what has become slowly more obvious to gold-market watchers in the past few weeks, as steep price plunges, fears over slowing the Federal Reserve stimulus and Indian gold shortages have wiped out market interest in the metal.

"China's brisk appetite for gold is the single most bullish factor in the gold market, in our view," read the research note issued Tuesday.

That appetite has developed over several years, but it has picked up pace in 2013, to a level that is arguably unsustainable.

China could beat India as the world's largest consumer of gold this year, with expected consumption of more than 1,000 metric tons. Recent customs data show that China imported 826 tons of gold from Hong Kong in the nine months to October 2013, more than double the same period last year.

China even has its own "Golden Week" of holidays in October, where shoppers flock to Hong Kong to buy gold jewelry, though the holiday is not named for the precious metal.

"Projected income gains by the World Bank and HSBC growth forecast imply that China will remain a strong buyer of bullion," wrote the two analysts.

An expanding middle class with a taste for gold gifts and jewelry means that rising demand is a long-term trend, according to industry experts.

But even Chinese gold-industry experts seem perturbed by this year's consumption. It's unclear when Chinese gold demand could peak, and at what level.

"This level of appetite for gold is not sustainable longer-term and could drop below this level [of 1,000 tons] for 2014," read a Monday research note from HSBC, recounting remarks by Du Haiqing, a manager at China Gold Group Corp.

"Mr. Du cautioned that this year's gold consumption was 'abnormal,' triggered by the sharp drop in prices in April and June, which in turn led to heavy buying," continued the earlier research note.

"If China's demand for gold cools in 2014 without a corresponding recovery in physical demand in India, or a revival in Western investment appetite, prices would likely come under pressure," concluded Steel in his Monday note.

The launch of specialist gold exchange-traded funds (ETFs), which allow investors to track gold prices without owning physical gold, has been met with skepticism in China.

That's partly because market trading infrastructure isn't mature enough, according to World Gold Council executives. Chinese investors also typically prefer the security of holding actual bullion bars and coins, even if this comes with irritating storage expenses.

This year, gold has flowed away from U.S. and European ETFs, and into the hands of Chinese and Indian consumers, according to gold-market watchers.

China also produces the most gold in the world, and will produce over 400 tons this year.
© Copyright IBTimes 2023. All rights reserved.