China Replaces Top Military Leaders In Major Reshuffle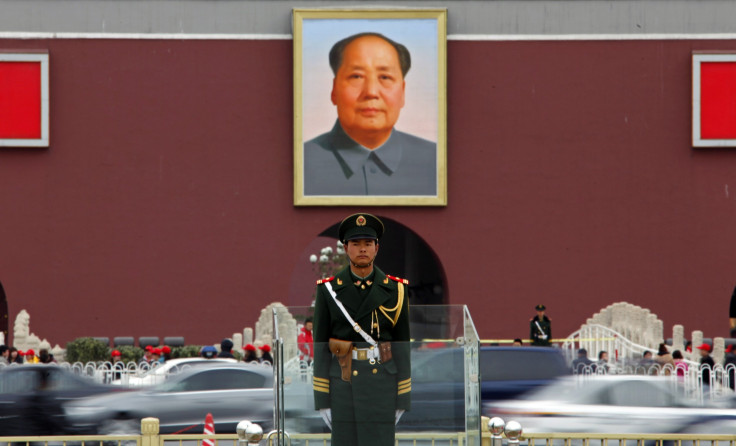 In a big restructuring movement, China's military, the People's Liberation Army, or PLA, will be replacing up to eight of its top military chiefs, as a part of the country's broader leadership transition.
The first appointees of the Central Military Commission, or CMC, were announced on Tuesday by the Ministry of Defense. General Ma Xiaotian, 63, was appointed commander of the air force, and General Zhang Yang, 61, was promoted to director of the General Political Department.
General Ma has been prominent for his outspoken stance on U.S. plans to expand their military presence in Asia-Pacific.
The promotion of General Zhang over two more senior commissars, Liu Yan and Zhang Haiyang, suggests their ties to controversial politician Bo Xilai may have cost them a new leadership position.
The CMC is a 12-member body, which leads the PLA, and is comprised of 10 generals and two politicians. According to the China Broadcasting Network, Hu Jintao, the CMC's current chairman, is rumored to remain in charge even after his presidency ends. However, with seven other members of the CMC at retirement age, Hu will be heading up a new crop of military leaders.
The rest of the CMC positions have not been announced but will be negotiated by current President Hu and his likely successor, Xi Jinping.
Current CMC member, General Chang Wanquan, 61, is expected to be appointed the new minister of defense. This leaves at least five more decisions to be made by Hu and Xi; including a new Chief of General Staff.
The overhaul of leaders will also provide an outline of China's military future.
China's military, which has doubled its spending over the past decade, is the largest in the world.
© Copyright IBTimes 2023. All rights reserved.