China State-Owned Food Giant COFCO Corporation Spends Billions Buying Nidera NV, A Grains Trader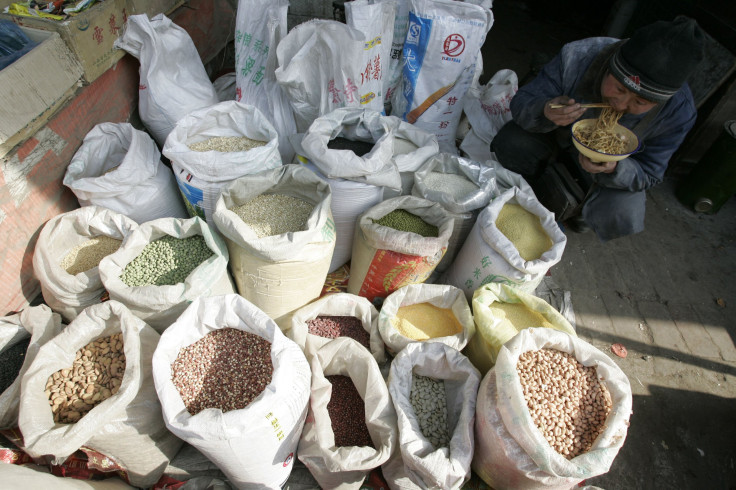 Chinese state-owned food giant COFCO Corp. is buying a 51 percent stake in Nidera NV, a major grains trader, possibly for better access to major grain-growing regions, as Beijing tries to feed its increasingly wealthy citizens.
The majority stake in Nidera would give COFCO greater control over pricing and better access to Latin America and Russia, important grain-growing regions, the Wall Street Journal reported on Friday. The announcement did not include financial details of the deal, but Nidera's total enterprise value is estimated to be around $4 billion, with $1.2 billion in equity value of the stake, people familiar with the matter said.
Demand for food in China is increasing at an unprecedented rate, as the Chinese become wealthier. In 2011 China became a net importer of rice, and imports of soybeans overtook domestic production in 2004. To cope with the heightened demand, Beijing has in recent years been investing in food assets overseas and buying farms in agricultural regions like Latin America.
COFCO is China's largest state-owned grain trader, and the government's go-to company when importing U.S. corn or Australian wheat. Nidera, on the other hand, has been looking for a strong partner in China and the rest of Asia to help it expand, said Ton van der Laan, the company's CEO.
"It makes perfect sense that [COFCO] seized the opportunity on this deal," said Ding Pin, agriculture analyst at China Haitong Securities, according to the Wall Street Journal, and added that China's demand for grains will continue to be huge as its population grows wealthier and requires better quality food.
This is the latest of a series of consolidations in the grain trading industry. In 2012, Glencore International bought Viterra (TSE:VT) for 6.1 billion Canadian dollars ($5.48 billion), while Japanese trading house Marubeni (TYO:8002) bought the Gavilon Group in 2013.
© Copyright IBTimes 2023. All rights reserved.