China?s Manufacturing Activity Continues To Grow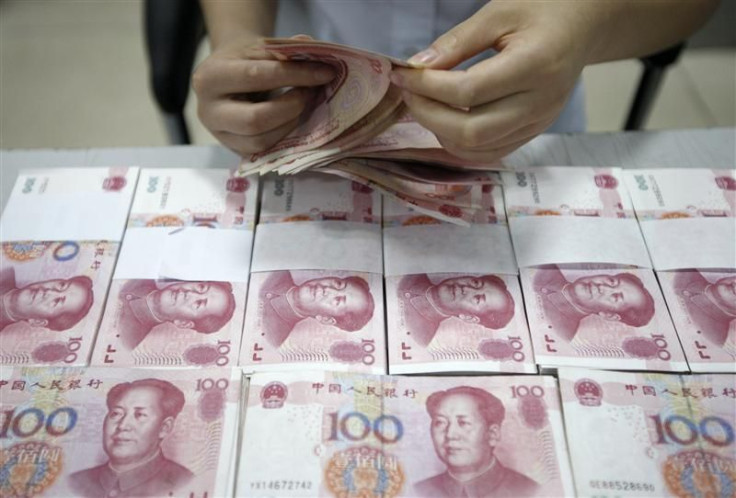 China's manufacturing activity improved in April for the fifth straight month as economic conditions continued to strengthen, according to readings from a key gauge released Tuesday.
The China Federation of Logistics & Purchasing released data showing that the Purchasing Managers' Index (PMI) rose to 53.3 in April, up from 53.1 in March, which could dispel fears of a hard landing for the economy. A reading above 50 signifies expansion.
Analysts had expected to see an improvement to 53.6, and they said it's too soon to suggest the world's second-largest economy is completely back on track. Policymakers continue to grapple with the challenge of loosening enough to prevent a sharp slowdown, but not loosening too much and sparking an inflationary spiral, said Alastair Thornton, an analyst at IHS Global Insight, who's based in Beijing.
China's economy slowed down to 8.1 percent in the first quarter, down from 8.9 percent in the fourth quarter of 2011. Beijing is targeting a growth rate of 7.5 percent this year.
Although large-scale manufacturers saw improvement, several important industries, including chemicals, equipment, autos and oil refining remained weak, the National Bureau of Statistics noted.
The continuing debt crisis in Europe and the tentative U.S. recovery have hurt demand for exports, the key driver of China's economy. Recent data suggest demand from the U.S. is still holding up, but the eurozone debt crisis also indicates demand from Europe is unlikely to provide much support over the months ahead.
Beijing has already said its goal this year would be to promote steady, robust economic development, to keep prices stable and to guard against financial risks by keeping money and credit supplies at appropriate levels while being cautious and flexible.
The HSBC Flash PMI, the earliest indicator of China's industrial activity, last week showed manufacturing activity improved in April compared to March; however, it continued to contract for the sixth straight month. HSBC is scheduled to release its final reading for April on Wednesday.
The government has loosened credit conditions to protect the country from a global economic downturn. In recent months, China cut the banks' cash reserves ratio twice, in a bid to spur lending to small businesses.
At the same time, Foreign Direct Investment (FDI) inflows into China fell in March as investors spooked by a lingering European debt crisis cut down on spending. The country drew in $11.76 billion in FDI in March, which was 6.1 percent lower than a year earlier.
China's investment-driven economic model, though successful for decades, is no longer seen as sustainable, with the consensus being that reforms will be needed to prevent a sudden downturn.
© Copyright IBTimes 2023. All rights reserved.