China's Move To Pop Its Housing Bubble Drives Down Stocks, By A Lot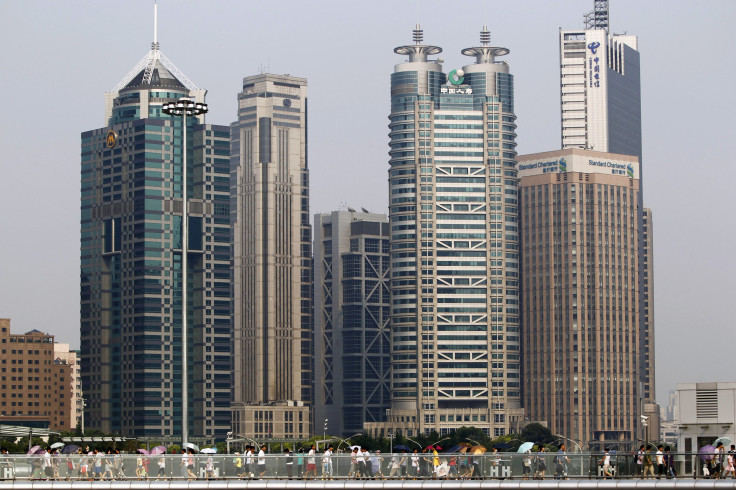 The Chinese central government's announcement of measures to reel in what it considers stability-threatening real estate speculation sent related shares plummeting.
The Shanghai Properties Index, the key measure of real estate stocks on the Shanghai bourse, fell 9.25 percent, the lowest since mid-2008. The benchmark Shanghai Shenzhen 300 Index retreated 4.6 percent, the lowest since late 2010, while the Shanghai composite index fell 3.65 percent as construction stocks helped pull down the market. China Resources Land Limited (HKG:1109), a major Hong Kong-listed Chinese real estate investment holding company, took a 9.85 percent nosedive. By Monday, the steep drops had spread to regional markets.
These declines came after China's State Council, the country's equivalent of a cabinet, announced late Friday that it would begin imposing a 20 percent capital gains tax on home sales, require higher down payments on the purchase of second homes and increase loan rates in regions of the country where prices are rising too quickly.
"Markets should definitely take the edict seriously and be prepared for falling prices of related financial assets," Ting Lu, Bank of America-Merrill Lynch's chief China economist, wrote in a Sunday note.
The new measures will take weeks to implement, which means in the short-term that home buyers and speculators may try to secure their buys before local governments announce details on how they will collect the new capital gains tax. The measures will hit property investors that the government worries are creating a housing bubble.
As anyone who has attempted to buy or rent an apartment in a "first-tier" Chinese city such as Shanghai, Beijing, Guangzhou and Shenzhen can attest, the concerns are real.

Shao Tian, a 24-year-old graduate, described the headaches of finding affordable housing in Beijing in an IBTimes report last month. She scoured the city looking at one substandard living arrangement after another and then was saddled with unexpected fees.
The new measures will affect the housing markets in first- and second-tier cities, including Chongqing, Wuhan, Ningbo and Dalian, analysts said. China's seemingly schizophrenic real estate market has, on one hand, strong demand and a high degree of speculation in first- and second-tier cities. On the other hand, the country has been developing housing, and even cities, in areas where nobody lives, as was illustrated Sunday night in a "60 Minutes" report on China's "ghost towns."
© Copyright IBTimes 2023. All rights reserved.