China's Oppo Follows Rival Xiaomi In Targeting India For Expansion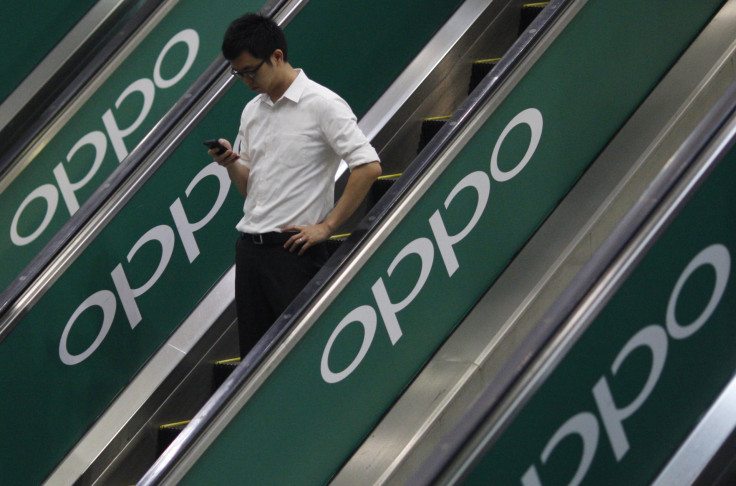 Guangdong Oppo Mobile Telecommunications Corp. Ltd. has followed rival Xiaomi Corp. in signaling India will be its most important overseas market in the foreseeable future, where rising smartphone demand is pushing the Chinese vendors to contemplate local manufacturing.
Oppo will set up a smartphone plant in India as early as August, the company said. Guangdong's Oppo already sells its Android phones in India, including models such as N series phones with rotating camera and flash and the ultra slim R5.
"India is the top priority in our expansion plans in South Asia this year," Sky Li, a vice president at Oppo, said in a press release on Wednesday. "The Smartphone boom in India indicates the time is just right to focus on expansion plans and increasing volume in India to a comparable level with the China market in the next five years."
Growth in global smartphone shipments is expected to slow to 11.3 percent this year, research firm IDC estimates, compared to 27.6 percent in 2014. The slowdown is occurring as demand shifts more towards people who only want to replace existing devices in markets including China. On the other hand, limited smartphone penetration in markets such as India will likely push strong demand in such emerging regions.
In addition to Xiaomi, Oppo is up against market leader Samsung Electronics Co. Ltd., which already has a strong manufacturing base in the country, and Chinese rivals Lenovo Group Ltd., Huawei Technology Co. Ltd. and new entrants Coolpad Group Ltd. and Meizu Telecom Equipment Co.
India has almost a billion wireless subscribers, but only about 150 million smartphone owners, the rest still using basic feature phones. That has made the subcontinent the third largest smartphone market in the world. One in three phones sold in India today is a smartphone and about 20 million of them were sold in the first three months this year.
Li added that 2015 would be a year of expansion for the company. Oppo, which started making smartphones in 2008, already sells its smartphones in the U.S., in addition to other products such as DVD players through a separate California-based unit Oppo Digital Inc.
Oppo is already among the top three vendors in Indonesia, where it has an 11 percent market share. The company has also found success in other emerging markets, garnering 13 percent share in Vietnam and almost 11 percent in Malaysia.
Worldwide, Oppo is looking to sell 15 million smartphones this year, Li said in the release.
In India, the company is not among the top sellers, but its phones are available on both online shopping sites and in physical retail stores. OPPO entered the Indian market in January 2014 and expects to rapidly expand its presence.
It will "focus on setting up a state-of-the-art facility to manufacture world class smartphones for the Indian audience as well as key markets overseas," the company said in the release.
In comparison to Xiaomi, which entered India a full six months later, but rang up sales of a million phones by December, Oppo has sold about 400,000 smartphones in the country.
This year it is expecting to more than triple that to 1.5 million units. It also expects to add 200 service centers to the 120 it already has in India.
© Copyright IBTimes 2023. All rights reserved.
FOLLOW MORE IBT NEWS ON THE BELOW CHANNELS