Is China's Stimulus For Real? Economists Lower 2012 Growth Forecasts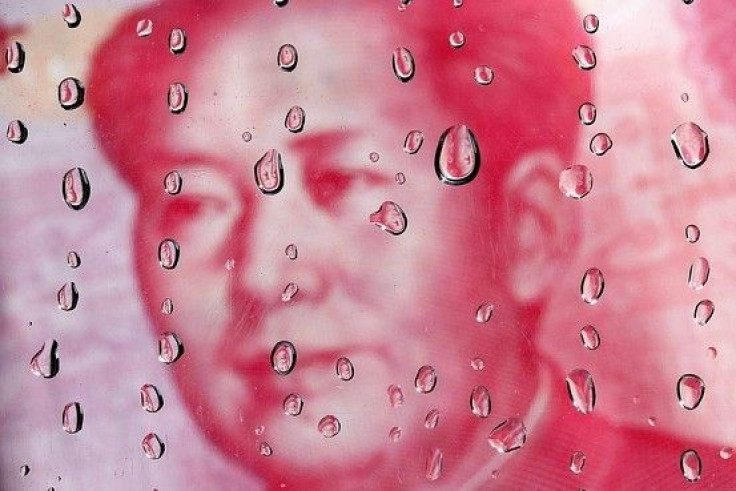 China's economic slowdown is expected to reach its nadir in the third quarter, leaving growth for 2012 likely to fall below 8 percent, a level unseen since 1999. While top Chinese leaders remain confident that the world's second-largest economy still has "ample strength" in either monetary or fiscal domains to propel economic growth, economists caution that the $158 billion stimulus unveiled by China may not be all it's hyped up to be.
China's economic growth has slowed for six straight quarters and analysts expect the trend to extend to a seventh when third quarter gross domestic product data for 2012 is published. Growth in the second quarter was 7.6 percent, its slackest in more than three years.
The street has been busy revising down growth forecasts after virtually none of the "signs of recovery" have turned out to be real. China's July macro data posted across-the-board weakness and August was also a disappointment, reflecting external headwinds and domestic weakness.
UBS AG (NYSE: UBS) last week downgraded its forecast for China's full-year GDP growth in 2012 to 7.5 percent from 8 percent. Earlier, Barclays PLC (NYSE: BCS) has also revised its 2012 full-year forecast to 7.5 percent immediately after most of the key August macro data were published, a second downgrade in a month or so.
Even some of the consistently bullish research houses are sounding oddly bearish. There's a 20 percent chance growth will be 7.3 percent and a 20 percent probability of 7.7 percent, Morgan Stanley (NYSE: MS) economists led by Helen Qiao said in a report.
The median forecast of 20 economists polled by Reuters this week is for China to grow 7.4 percent in the July-September period from a year earlier, and 7.7 percent for the year. The latest poll showed pessimism deepening from an earlier survey in July when there had been hopes of a quicker and stronger upturn, with forecasts for 8 percent growth in 2012.
Official third quarter data is due to be released on Oct. 18.
China's powerful economic planning body, the National Development and Reform Commission, announced last week approvals for infrastructure projects that analysts estimate total more than 1 trillion yuan ($158 billion), roughly a quarter of the total size of the massive stimulus package unleashed in response to the global financial crisis in 2008.
However, some strategists are casting a skeptical eye on the plan. UBS China Economist Wang Tao calls it "a bit of make-believe."
A closer look at the newly announced approvals shows that these projects have been approved in the past 2-3 months, some as early as April and May, and most of these projects are part of the local governments' 12th Five Year Plans.
In other words, the government didn't suddenly roll out a 1 trillion yuan stimulus package in the past week ahead of the weak August data, Wang explained. The NDRC just chose to suddenly publish the project approvals of the past few months, most likely to demonstrate that the government's policy support in the form of infrastructure investment has already been underway.
Echoing Wang's view, Capital Economics Chief Asia Economist Mark Williams, said he sees "no sign of a fresh stimulus" in the government's recent announcement.
"While the headline value of these projects is fairly impressive, the spending will be spread over the rest of this decade," Williams wrote in a note to clients. "The project approvals are interesting solely because the government chose to publicize them."
Moreover, Williams noted that the project approvals announced last week actually represent a drop in the ocean of ongoing infrastructure projects in China. For example, the road-building schemes will add 2,018 kilometers to the country's transport network. That pales against the 71,400 kilometers that was added last year and the further 100,000 kilometers that Beijing said, back in March, would be added in 2012.
Skepticism also arose from the fact that these are multi-year projects. According to the approval documents, most will last three to five years. Some of the urban rail schemes will not be completed until 2020.
This means the 1 trillion yuan in spending, which is equivalent to 2 percent of China's GDP, will be drip fed into the economy over many years. "It will make next to no difference to demand in the next few months," Williams said.
Comments from Premier Wen Jiabao Tuesday have further fuelled stimulus talk. Wen said that the government would draw on its 100 billion stabilization fund if necessary to support the economy. This might help "fine tune" growth as Wen himself put it but the impact would be small - the sum is equivalent to just 0.2 percent of GDP.
© Copyright IBTimes 2023. All rights reserved.
FOLLOW MORE IBT NEWS ON THE BELOW CHANNELS