China's Wacky Inventions To Aid Chinese New Year Travelers [VIDEO]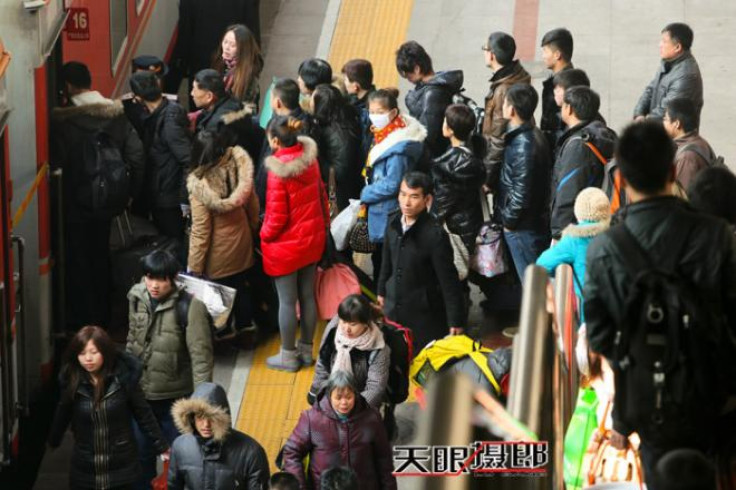 The Chinese New Year, coming up this Sunday, is China's biggest celebrated holiday. People are traveling all around the country to be with their loved ones. But getting to various destinations via trains and planes can be particularly grueling when surrounded by millions of fellow travelers.
A few innovative Chinese inventors have come up with a series of gadgets and products that may make traveling a little more comfortable, safe and relaxing.
Here are a few highlights:
The Hard Seat Treasure is essentially a metal pole, about the height of a cane, but instead of a handle at the top, there is a padded surface that vaguely resembles a bicycle seat, made for tired travelers to rest their head while sitting.
The "hard seat" is referring to one of the most uncomfortable -- and cheapest -- ticket options you can get when traveling on a train in China. The Hard Seat Treasure is meant to provide a surface for a person to lean on while cramped in the bustling train cars.
One inventor, Zhou Zhou, who was a former physics teacher, was dissatisfied with the invention and decided to develop his own version. His version can transform into a trolley, useful for carrying heavy bags through train terminals, and even carries a supply of oxygen to combat smoky train cars.
Zhou specifically picked one of the longest train rides, at 31 hours, to test-drive the traveling contraption.
The Rubber Chicken, though not really a new invention, has been popularized by some as a tool to get fellow travelers to get out of the way. However, when the comical rubber chicken is squeezed, it squeaks and mostly attracts attention and judging eyes, rather than dispersing crowds.
Perhaps more useful items, if a little gross, are disposable bags that turn urine -- or any liquid -- into a gelatinous substance. The bags are intended for travelers who do not care to stand in bathroom lines or use public restrooms. The box comes with multiple bags, and the jelly-like consistency of any liquid that goes in makes for easier cleanup and disposal.
While most of the New Year travelers have already reached their destinations, it is not too late for them to pick up a couple of these items for their treks back to work after the holiday.
© Copyright IBTimes 2023. All rights reserved.