Chinese Artifacts Recovered From Looters In 175-Suspect Bust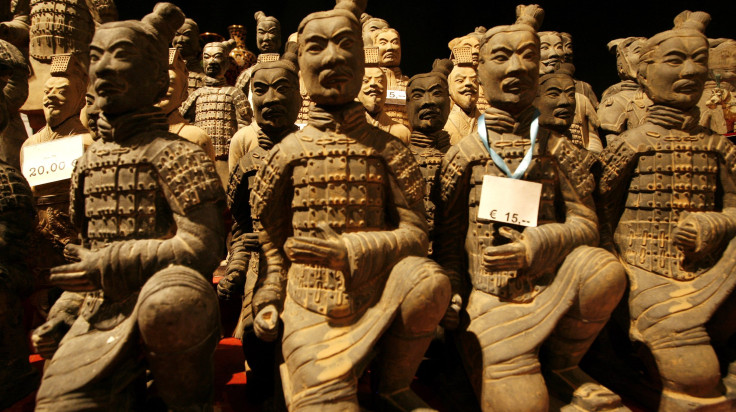 Police in China arrested 175 people suspected of looting an archaeological site and stealing 1,168 artifacts. The recovery of the $80 million in relics is being called the country's largest-ever bust of its kind, the Associated Press reported.
The Ministry of Public Security said Tuesday that it had caught the looters after a nine-month investigation involving 1,000 police officers from six provinces, China National Radio reported. Among the items recovered were a coiled jade dragon and a jade turtle from the Neolithic era in Niuheliang, in the Liaoning province about five hours from Beijing.
The looters came from 10 gangs and worked with four archaeologists, police said. They raided tombs and then sold the items, some of which archaeologists were discovering for the first time.
The Niuheliang archaeological site dates back up to 6,000 years. It was used for burials and sacrifices and "boasts the greatest scale, the best preservation, the richest varieties of remains and the largest number of unearthed cultural relics" from the Hongshan period, according to UNESCO's World Heritage Convention page on the area. The area has graves and altars as well as the famous Goddess Temple.
These Niuheliang discoveries "caused great sensation, but also attracted the greedy eyes of a group of outlaws," the Xinhua News Agency reported Wednesday. Authorities first noticed drilling around the site last June and began making arrests in December during a coordinated sting operation.
Police found the artifacts wrapped in newspaper and stuffed in plastic bags, then hidden in places like dry wells and toilet tanks. In addition to the jade animals, they found pieces of pottery, ceramics, gold and silver.
© Copyright IBTimes 2023. All rights reserved.