Chinese Consumers Bought Nearly 300% More Electric Cars This Year Compared To 2014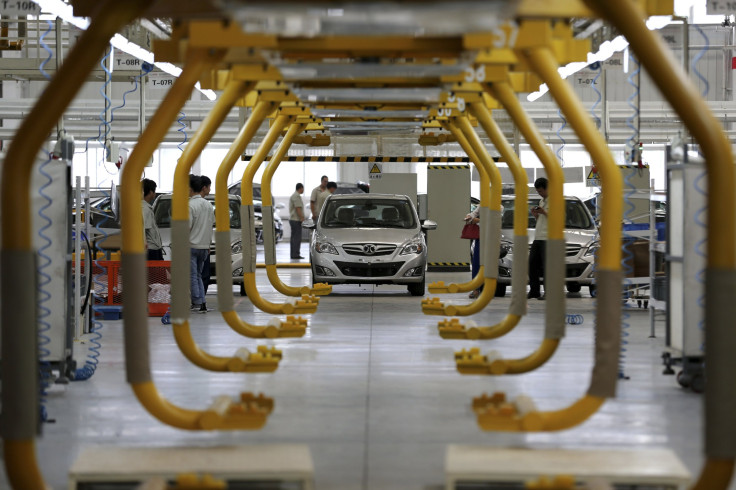 While electric-car enthusiasts are fixated on Tesla Motors' tiny fleet of high-tech, six-figure sedans, across an ocean from the automaker's California factory a revolution in electrified transportation is taking place. China, the world's largest car market since 2009, is emerging as the top spot for plug-in cars.
To give you an idea of how much a combination of aggressive government incentives and crippling urban smog has rapidly transformed the country's electric-vehicle market, consider this: Chinese consumers have purchased more fully electric cars in the first 10 months of the year -- nearly 114,000 units, according to official industry figures -- than the roughly 100,000 cars Tesla has sold since the company was founded 12 years ago.
And after air pollution levels in China's capital touched "red alert" levels for the first time this week, aspiring new-car owners reportedly flooded local dealerships asking about China's growing list of modestly priced, domestically made electric vehicles.
"I'm considering [an electric car] as the new policy means electric cars aren't limited from driving on heavy pollution days while other types are," Wang Chao, a 26-year-old car shopper in Beijing, told Reuters. Chao was curious about electric cars built by BYD, maker of the e5 electric sedan and e6 electric SUV. In China's larger cities, gasoline-powered cars are routinely prohibited from circulating on certain days during smog emergencies.
A forecast released Sunday by the China Association of Automobile Manufactures (CAAM) predicted Chinese consumers will buy as many as 250,000 electric and gas-electric plug-in hybrids in 2015, a massive jump from the nearly 75,000 electric and partially electric cars purchased last year from domestic carmakers, including BYD, BAIC, Chery and Changan.
The forecast didn't say how many of these cars would be fully electric, but the latest figures show a massive rise in demand for cars that don't use any gasoline. In the first nine months of the year, the Chinese bought nearly three times more electric cars than in the same period last year, rising from 22,258 to 87,531. The sales are being generated by lucrative manufacturer subsidies, tax and registration-fee breaks and urban driving restrictions imposed on gas-powered cars.
Meanwhile, U.S. electric cars sales are decelerating thanks to low fuel prices, which lure American car shoppers to less fuel-efficient vehicles. U.S. consumers purchased 90,923 electric and gas-electric hybrid plug-ins in the first 10 months of the year, a 7 percent drop from the same period last year, an estimate from the Electric Drive Transportation Association indicated.
While electric car demand is flying in China, it's worth noting these zero-emission (or partially zero-emission) vehicles make up a sliver of the total market. Like elsewhere in the world, these cars are still such an insignificant portion of the market that they have barely negligible effects on emissions.
Chinese consumers bought 16.5 million passenger cars (excluding commercial vehicles) in the first 10 months of the year, which means plug-in cars make up barely 1 percent of the total market.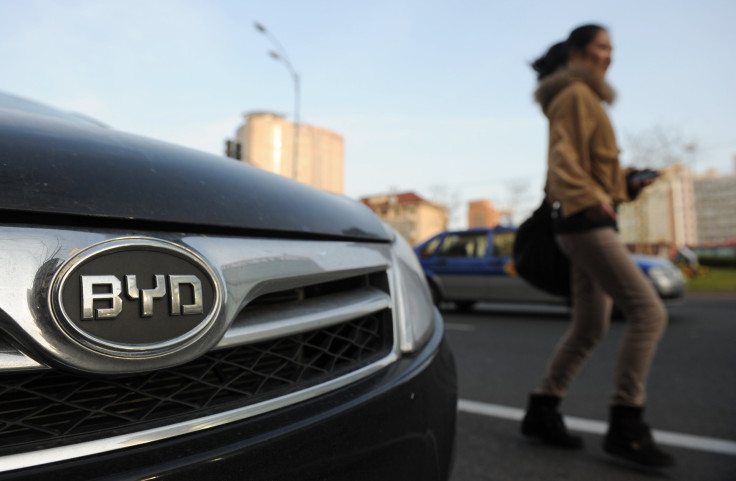 © Copyright IBTimes 2022. All rights reserved.
FOLLOW MORE IBT NEWS ON THE BELOW CHANNELS