Chinese Investors Seeing Bargains Rescue Distressed Commercial Real Estate In The U.S.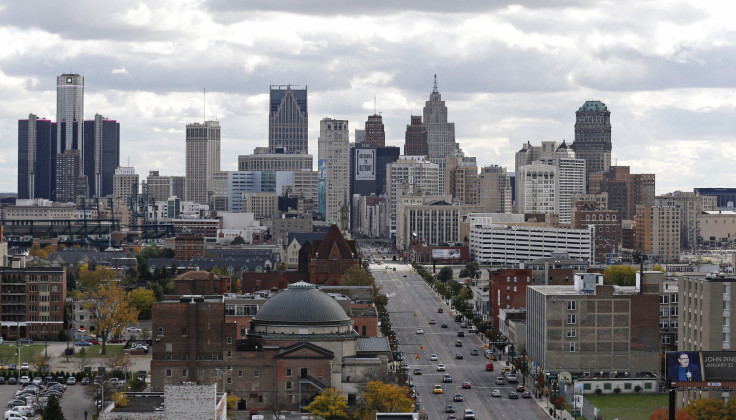 Chinese investors have found a new place to park their cash: increasingl they snapping up distressed commercial properties in American cities like Detroit, where despite the risk steeply discounted prices are appealing to investors used to China's highly inflated real estate prices.
Wealthy Chinese have been buying residential properties for years in popular destinations like California and New York but now they are also bailing out office buildings, hotels and other commercial properties overleveraged from the boom years in the U.S., the Wall Street Journal reported this week.
Earlier this month Chinese firm Dongdu International (DDI) paid $13.6 million for two well-known Detroit buildings with plans to convert one into an apartment complex, while the other building will be remain an office. Other Chinese purchases include New York's Cassa Hotel whose previous owners sought bankruptcy protection, and a vacant office park in Silicon Valley.
The new Chinese administration has encouraged companies to diversify their holdings and spend foreign capital reserves, which prompted an overall rise in Chinese U.S. property investment this year. Chinese property deals in the U.S stand at $1.7 billion so far in 2013, up from the $1.1 billion 2011, according to research firm Real Capital Analytics Inc..
While some Chinese companies like Dalian Wanda Group, owned by China's richest man Wang Jianlin's , have bought high-profile landmark buildings others are more attracted distressed properties needing further investment and management. Other foreign investors generally shun projects rwuiring such secondary investment.
These properties are often in defaultand suffering high vacancy rates or facing other turnaround challenges. Experts say these deals suggest the Chinese are both more willing to take risks than other real estate investors and patient enough to hold properties until values rebound.
Four of the 15 largest Chinese property investments in the U.S in the past year have "resolved a troubled situation," Real Capital said. In just the past few months, the Chinese have made 23 direct bids for properties on sale through Auction.com LLC, many of which would be distressed, said the company's Executive Vice President Rick Sharga said.
Steeply discounted prices account for much of the recently-purchased properties' appeal according to the Wall Street Journal. Each of the two Detroit buildings, for example, would have cost between $80 million and $100 million to replace, said Ryan Snoek, a consultant for Luke Investments, the seller of the Detroit properties.
"People from China look at the price at which you can buy these buildings and think that's the cost of one apartment in Shanghai," said Goodwin Gaw, founder of the Hong Kong-based Gaw Capital Partners.
© Copyright IBTimes 2023. All rights reserved.