Chinese Leaders Open Secret Policy Meeting That Could Launch Key Reforms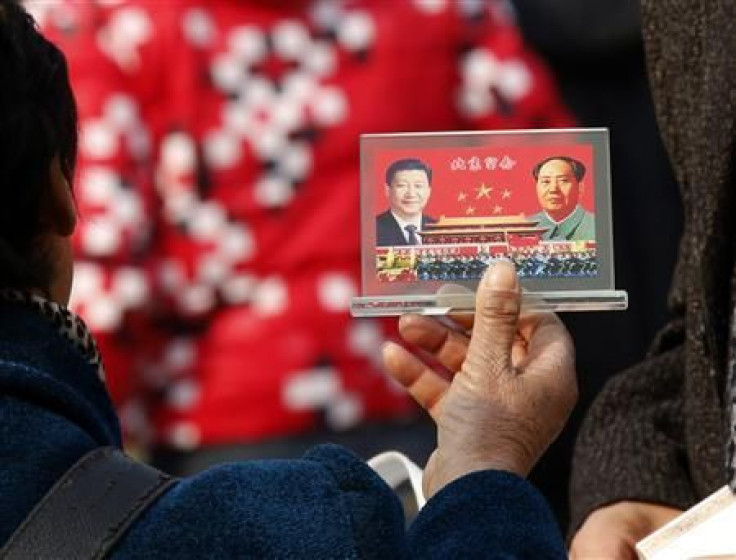 Chinese leaders on Saturday began a four-day secret policy meeting that is expected to set the economic and political agenda for the next decade, as the world's second-largest economy struggles to sustain the breakneck growth it witnessed during the last three decades.
The top level meeting -- officially named the third plenary session of the Communist Party's 18th Central Committee -- is expected to usher in new reforms that could give private entrepreneurs a greater role an economy that has been tightly controlled by the state.
The official Xinhua news agency on Saturday announced the commencement of the meeting and confirmed that the meeting's agenda is highlighted by a discussion on "major issues concerning comprehensively deepening reforms."
"Comprehensively deepening reform means the reform will be more systematic, integrated and coordinated," it added, without giving further details, according to Reuters.
The third plenum meeting is the third meeting of the Chinese Central Committee after a once-in-a-decade leadership change.
The Chinese economy, which recorded double-digit growth for more than two decades, registered a two-decade low in second quarter of this year, the likely result of low demand for its exports in key markets such as the U.S. and Europe.
China's economy grew 7.8 percent annually in the third quarter, up from the second quarter's 7.5 percent growth. The country's new leadership, in a bid to promote more sustainable growth, is steering the economy toward a domestic consumption model from investment and export-focused growth.
The current meeting will debate the ongoing reform process and is expected to come up with a reform blueprint that would attempt to address the key challenges faced by the Chinese economy, such as spiraling real estate prices, awidening urban-rural gap, and corruption.
Economists expect the leaders to discuss reforms in land ownership, the freeing of exchange rates from state control, and the opening up of key state-controlled sectors such as railways and energy to private investment. However, the implementation of sweeping changes in economic policy – even if they are announced -- could be a challenge to Chinese leadership as state-run monopolies and anticapitalist factions in the government continue to hold sway over the administration.
Although observers warn against high expectations about the outcome of the meeting, media reports citing the history of previous third plenum meetings suggest that the platform could kick-start a new wave of reforms.
Third plenum meetings of the Party held in 1978 and 1993 instigated major shifts in China's economic policy and paved the way for rapid growth -- growth that has brought the nation to the second-highest position in the world economic order.
© Copyright IBTimes 2023. All rights reserved.
FOLLOW MORE IBT NEWS ON THE BELOW CHANNELS