Chinese New Year 2014 Celebrations Around The World: Ringing In The Spring Festival [PHOTOS]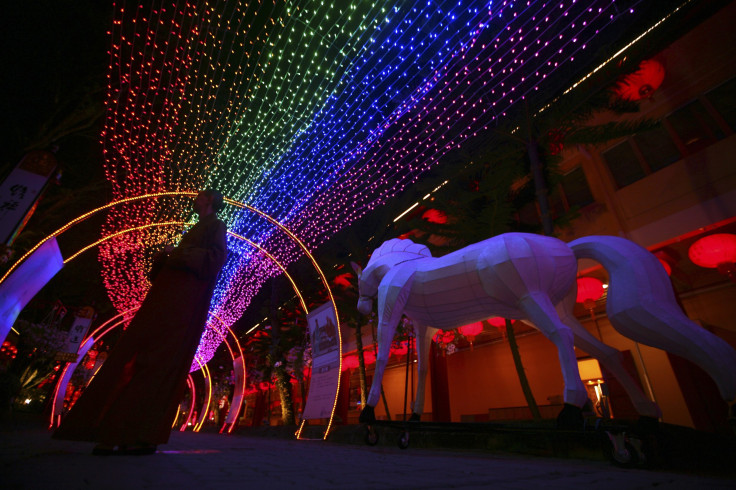 With the beginning of the Spring Festival, marked by the first day of the Lunar New Year, most Chinese have already made the trek home to be with family and friends and celebrate the country's biggest holiday.
The nation's capital has been left half-empty for the next week as migrant workers and students head home to celebrate the holiday. The holiday travel season, which lasts about 40 days, essentially shuts down China's biggest cities.
Chinese New Year is also a celebrated public holiday in a number of places with sizable Chinese communities. Across South East Asia, pockets of immigrant Chinese have brought the tradition of celebrating the Lunar New Year and Spring Festival to Vietnam, the Philippines, Singapore, Malaysia and other countries and territories.
This coming year will be the Year of the Wood Horse, as determined by the Chinese zodiac. Traditionalists often associate one of five elements with the year's animal -- either earth, water, fire, wood or metal -- which defines the mood and direction of the year.
© Copyright IBTimes 2023. All rights reserved.