Chris Andersen: Lawyer for Nuggets Forward Says He Is the Victim Not A Suspect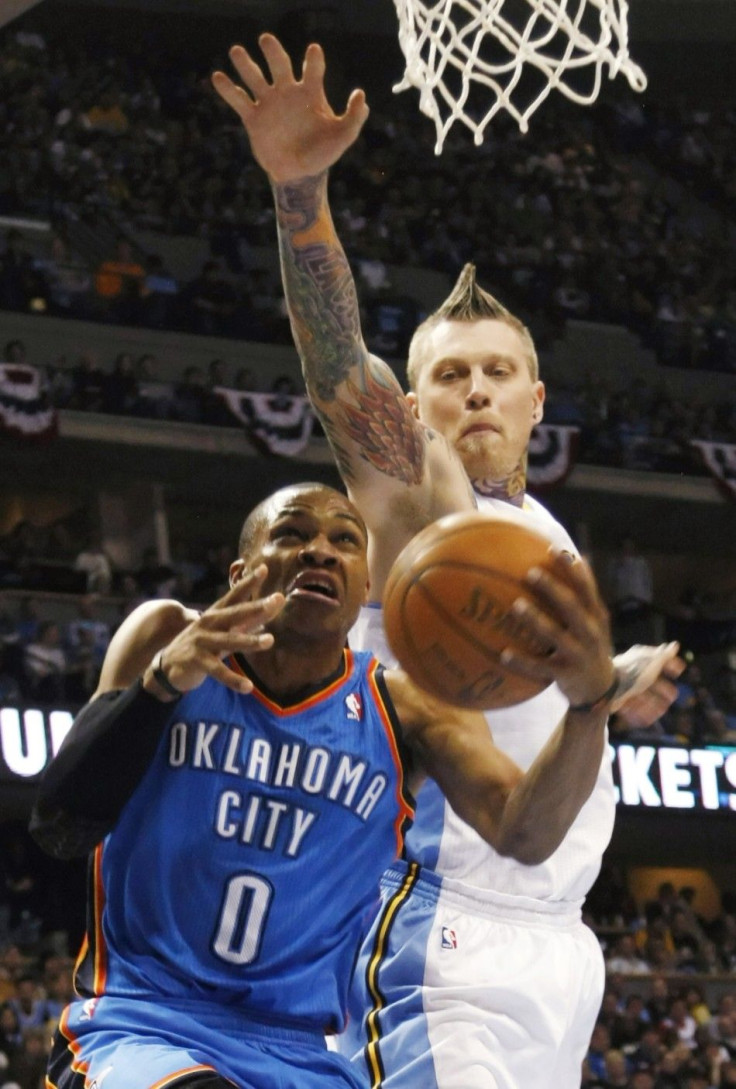 According to a lawyer for Denver Nuggets forward Chris Andersen, he is the victim and not a suspect at the center of an investigation that led local police to search his house.
Initially, the Denver ABC affiliate reported that Andersen was under investigation for child pornography when police searched his Larkspur, Colorado home. But according the Colin Bresee, Andersen's lawyer, Andersen is the victim.
Bresee released a statement on behalf of Andersen that reads in part:
A female fan in 2010 mailed Mr. Andersen multiple letters and included several photos in which she was scantily clad. Chris and this woman communicated with each other and in 2011, this woman, who represented herself as 21 years of age, flew to Colorado, showing her required identification. After leaving Colorado, she became upset at his lack of interest. In 2012, she threatened to retaliate if he did not provide financial remuneration.
According to the statement, someone purporting to be the woman's mother wrote in an email that 'i (sic) want him to pay for everything on her Amazon wish list, 5K for her bedding stuff and her victoria secret wish list.
Professional athletes are routinely targeted by these types of individuals, the statement said. The media has been speculating that he's a suspect and not a victim in a criminal investigation. Mr. Andersen has been fully cooperative with the authorities. The investigation is expected to take three weeks. We're confident it will show that Chris did not engage in any criminal conduct.
So far Andersen has not been arrested or charged with a crime but he has been excused indefinitely by the Nuggets pending the outcome of the investigation.
Law enforcement officials, as well as the statement from Andersen's lawyer indicate that the investigation could last as long as three weeks thanks to a backlog of other computers at the criminology lab in Colorado.
Andersen has been under investigation since February when a California law enforcement agency tipped off Douglas County, the local police force for Andersen's home.
The Nuggets take on the Los Angeles Lakers, with Andersen Saturday night at 10:30 p.m. ET.
© Copyright IBTimes 2023. All rights reserved.
FOLLOW MORE IBT NEWS ON THE BELOW CHANNELS