Chris Brown's Girlfriend Karrueche Tran Angry Over Being Called 'Side Chick' By VH1: 'I'm Happy With Myself'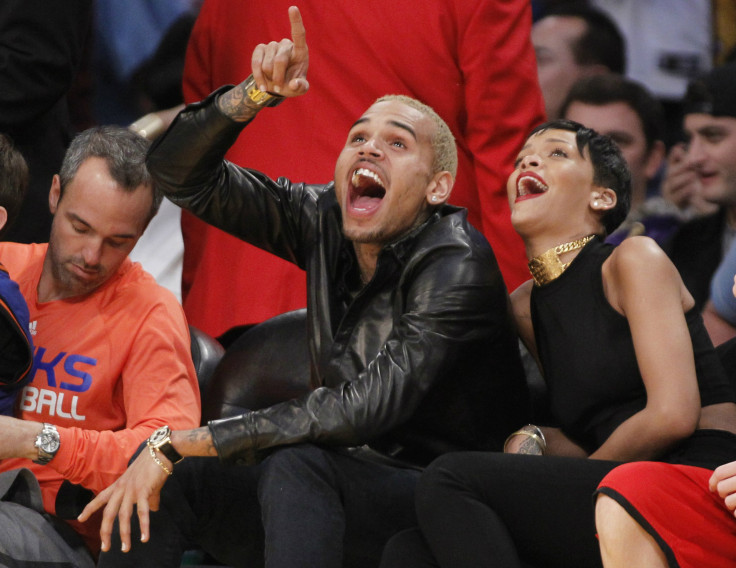 Chris Brown's girlfriend isn't too pleased about her most recent honor.
On Wednesday, VH1.com published its list of "Hip Hop's 10 Most Notorious Side Chicks." Though well-known figures like Karrine Steffans, Lil Kim and even reality star Joseline Hernandez made the list, Karrueche Tran received the site's distinction as the No. 1 side chick in rap.
"The love triangle has inspired several years of bitter twitter battles between the girls (Rihanna actually referred to the half-Vietnamese stunner as a 'rice cake' in her duet with Brown, 'Birthday Cake,' and then tweeted a pic of a rice cake wearing shades and gold hoop earrings), as well as beef between their two entourages," VH1 wrote. The site then instructed the currently incarcerated singer to just pick one girl.
Unsurprisingly, the 26-year-old model was less than enthused about her new title, taking to Instagram to vent about her disappointment in the story.
"This is embarrassing to see, but I can do nothing but laugh because at the end of the day you can say whatever you want about me.. Label me however you please.. Your words do not define who I am. I'm happy with myself," Tran wrote.
Brown reportedly was wrapped in a dramatic love triangle with Rihanna and Tran, at one point abandoning his relationship with Tran to rekindle his romance with the singer. Ahead of Brown being jailed on March 14 for violating his probation, though, things seemed to be stable with Brown and Tran. His on-again, off-again girlfriend even posted a picture on her Instagram account in celebration of the singer's 25th birthday on May 5.
© Copyright IBTimes 2023. All rights reserved.