Chris Christie Calls Reporter an 'Idiot' For Off-topic Question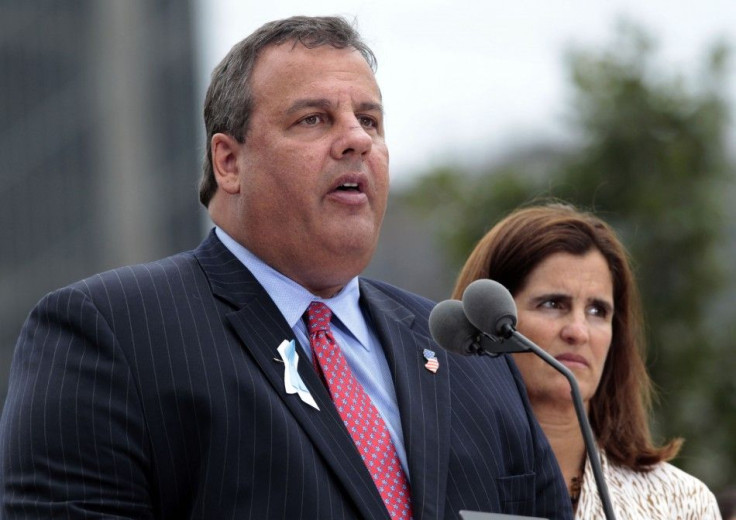 Add another incident to New Jersey Gov. Chris Christie's long record of public confrontations. In a press conference Sunday night, the governor lashed out at a reporter who asked an off-topic question.
The conference was called to discuss a problem with a Monmouth County water plant, and reporters present had been asked to limit their questions to the topic at hand. But one asked the governor if he planned to address the state Legislature the next day. Christie e replied: Did I say on topic? Are you stupid? On topic, on topic. Next question.
ABC News captured video of the event.
Later, as the press event was ending, Christie brought the matter up and again insulted the reporter, this time calling him an idiot. After his last call for on-topic questions, he stated, Thank you all very much, and I'm sorry for the idiot over there.
On Monday, Chris Harris, reporter for The Record, identified himself as the idiot in question. He said he was unfazed by the attack. Harris wrote on his public Twitter, Just to clear this up, I am the reporter Gov. Christie called an idiot over the weekend. And no, my feelings were not hurt.
This is not the first time Christie has made headlines for his abrasive remarks. In March, he publicly called a Navy SEAL veteran an idiot during an argument about the merging of New Jersey universities.
Christie's style has made him a national Republican star, and he has been touted as a potential running mate for Mitt Romney. After many in the party urged the governor to run for president himself, he endorsed Romney. He has since been at work campaigning and raising money for the former Massachusetts governor.
© Copyright IBTimes 2023. All rights reserved.
FOLLOW MORE IBT NEWS ON THE BELOW CHANNELS