Chris Christie Weight: With His Poll Numbers And Pounds Down, Is He Fit Enough For A 2016 Presidential Run?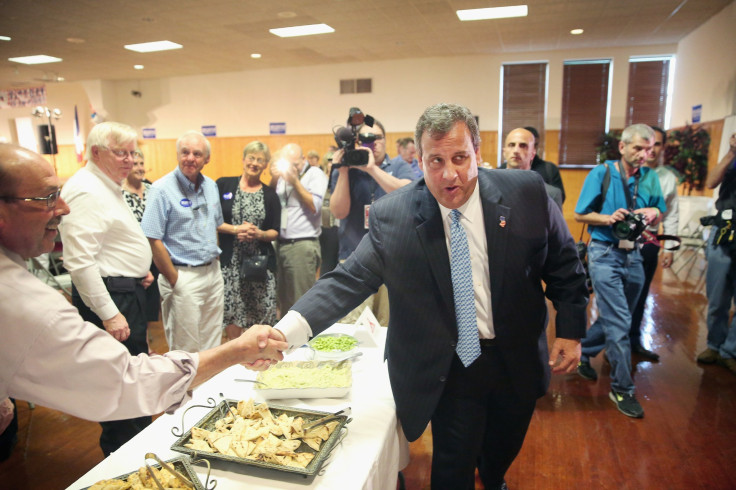 There are two things New Jersey Gov. Chris Christie refuses to talk about publicly: His weight and a potential 2016 presidential run. But he's been on an impressive weight-loss streak since getting lap-band surgery in early 2013, and recent polls suggest he could become the next Republican presidential nominee despite a recent scandal involving an apparently intentional traffic jam on the George Washington Bridge.
The question lingers though, can Christie convince America he is fit enough to be commander in chief?
Despite his efforts to keep it under wraps, it's now public knowledge that the 51-year-old former federal prosecutor had lap-band surgery in February 2013 and has been steadily losing weight since then. Soon after the surgery became public, strategists and talking heads began speculating that Christie was slimming down for a presidential bid, but he has been adamant that the decision was not politically motivated, and many of his closest political aides didn't even know about it. He has always said the surgery was for his family and his long-term health.
"It's just amazing what he does for his own health," image consultant Sylvie di Giusto says. "Let's just step aside and forget he's a politician and the governor of New Jersey and whatever his plan is… Generally if you look good, you feel good, and if you feel good, you look good… and that's just great for him and his own health."
Experts say Christie, who is 5 feet 11 inches tall, shed around 100 pounds from his 320-pound frame in the first year since the surgery, which makes his one of the more successful such procedures. And he may lose more weight: Most patients who have lap-band surgery continue to lose weight over the next few years if they stick to a minimal-portion, low-calorie diet plan.
Whether or not the surgery was in any way politically motivated, his weight loss does matter politically. Di Giusto says it's about exuding a sense of control over oneself and one's surroundings.
"We don't want leaders that don't control their body," di Giusto says, "because if they don't control their body, how can they possibly control an entire country?"
No one as heavy as Christie was a year ago has made it to the Oval Office in the television age, but that doesn't mean it's impossible. Some studies suggest voters actually warm to larger candidates more than to thin ones, ascribing traits like trustworthiness and "approachability" to obese politicians. Still, some experts caution that voters aren't likely to get behind obese candidates. Outside of politics, studies show that being overweight can make or break a potential hire and can negatively affect wages.
Whether or not Christie was unelectable prior to his weight loss, trimming those pounds certainly hasn't hurt his career. It also helps that his weight loss transformed his face, which is the most important physical aspect politically, according to di Giusto.
"You see it most in his face… That face is just totally different than one year ago," di Guisto says. "It's just great what he's doing, and I say that for a very practical reason… I can hide a few pounds on the body… but I cannot hide anything in his face."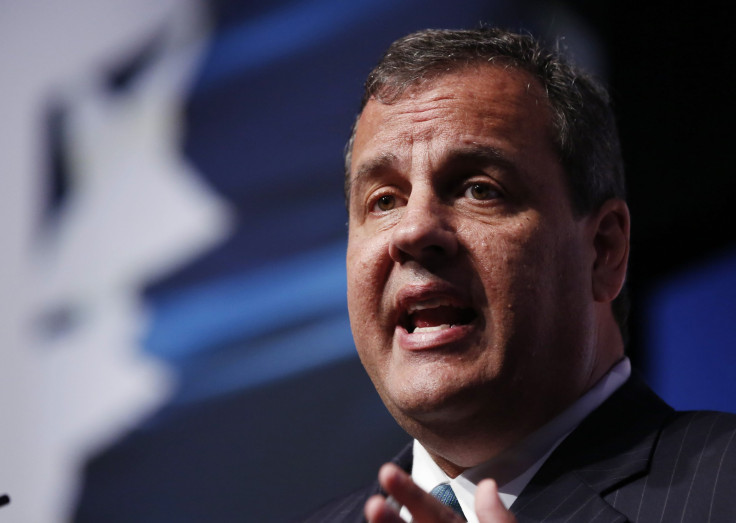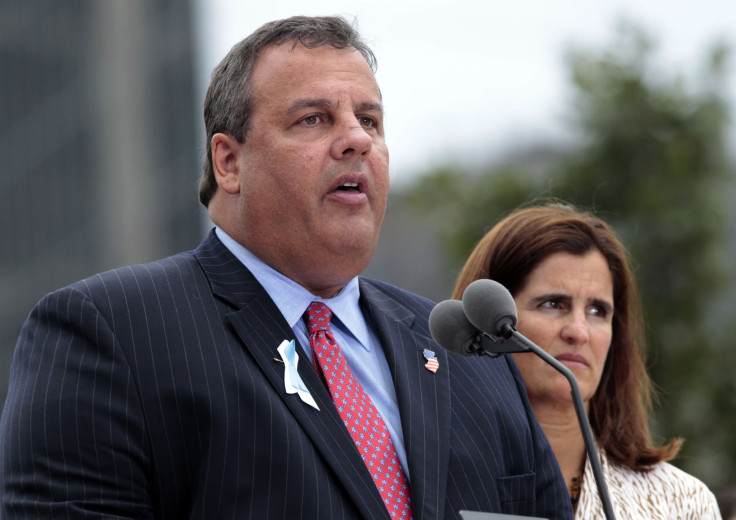 Check out Christie on Jimmy Fallon back in June, looking noticeably leaner.
While Christie is physically on track to make a White House bid, his girth isn't the only hurdle he'll have to overcome if he decides to run, according to recent polls. These days, people aren't asking if Christie has enough control over his diet but, rather, if he can control his anger and his staff after the now infamous "Bridgegate" scandal.
Christie's stance is that he knew absolutely nothing about his staff's scheme to shut down an on-ramp and back up traffic for days in Fort Lee, New Jersey, where the George Washington Bridge links the Garden State to New York City. Christie opponents said his staff created the mess after Fort Lee's Democratic mayor decided not to endorse the governor's re-election bid. But even if Christie wasn't behind the September 2013 lane closures, the scandal doesn't speak highly of his judgment or leadership abilities. Simply put, if he can't control his own staff, can he be trusted to serve as commander-in-chief?
"There is evidence that voters do react to candidate appearances… but Bridgegate is going to ultimately trump any issue like that," David Rosen, a political consultant based in Washington, D.C., says. "The fact that he surrounded himself with people who committed criminal acts right under his nose speaks volumes about him as a manager... These people were literally 10 feet away from him [in his office]."
Christie made a name for himself in politics as a straight-talking "Jersey boy" who's not afraid to tell the press, political rivals or teachers to go fly a kite in blunt -- even rude -- ways. Typing "Chris Christie tells off" into Google reveals what kind of politician Christie styles himself as and why many of his constituents responded so well. Christie was so popular that he became in 2013 the first Republican governor nationwide to win more than 50 percent of the vote since Tom Kean Sr. did it 28 years ago.
But New Jersey voters seem to have cooled to him since Bridgegate. Now, 48 percent of New Jerseyans think he's a bully, a sentiment that Bridgegate only solidified for many, and only 49 percent of New Jerseyans approve of his job as governor, his lowest approval rating since August 2011, according to two polls conducted by Quinnipiac University last week. That's a major drop from his peak approval rating of 73 percent in February 2013, after his handling of Hurricane Sandy was largely deemed a success and the news of his lap band surgery broke.
Another recent poll showed New Jerseyans favored Hillary Clinton over Christie for president in 2016 by 50 percent to 42 percent. Their sentiments are similar to those on the national level, where Clinton sits a comfortable 9.7 percentage points ahead Christie in a general election poll. Clinton first took a lead over Christie when Bridgegate broke, suggesting voters still connect Christie and scandal. In December just prior to Christie's potential involvement broke, he led Clinton 42 percent to her 41 percent.
Bob Braun, a longtime journalist for Newark's Star-Ledger, recently wrote in a New York Times op-ed that Christie should step down as governor and forget about a 2016 run.
If Christie does run in 2016, it's likely his weight, if not Bridgegate, will be on voters' minds.
"The level of scrutiny you have is huge if he were to make it to a general election. All that dirty laundry is going to get aired out," Rosen says. "Your private life is all out there, and there are people doing political research and journalists digging all of that information up. Nobody is going to hold anyone back."
© Copyright IBTimes 2023. All rights reserved.