Chris 'Spanto' Printup's Cause Of Death: Born x Raised Co-Founder Was 42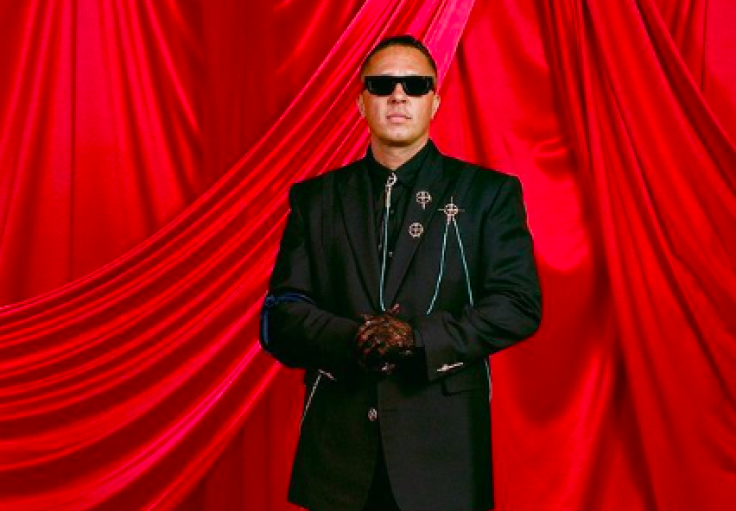 Chris "Spanto" Printup, the co-founder of Born x Raised, died in a car accident Wednesday. He was 42.
While the accident took place Sunday, Printup died Wednesday morning in Albuquerque, New Mexico.
"He leaves behind his wife Anna and three children Marilyn, Carter and David, a sister, three brothers, his mother, stepmother, and stepfather, his beloved grandparents, his family at Born X Raised, his extended native family, the city of Los Angeles that he loved and championed, and an extensive network of true friends," Printup's family said in a statement to the Los Angeles Times.
His friends and colleagues within the industry expressed their condolences and honored his memory on various social media platforms.
Actor Ben Baller shared an image of Printup and wrote, "RIP to the homie Spanto!"
A decade ago, Printup and Alex "2Tone" Erdmann founded the brand Born x Raised as a heartfelt tribute to their beloved Venice, California, community. Over the years, Born x Raised has established partnerships with prominent Los Angeles franchises such as the Lakers, Dodgers, Kings, Rams and even LAFC, showcasing their strong connection to the city. Additionally, the brand has collaborated with renowned entities like New Era and Converse, further expanding their creative horizons through joint ventures.
In a recent Instagram post, Printup candidly looked back on his life, expressing profound gratitude for being cancer-free. Back in 2013, Printup received a terminal cancer diagnosis, but in 2018, he joyfully celebrated his triumph over the disease. Toward the end of 2022, he shared a heartfelt reflection on Instagram, acknowledging the incredible journey he had undertaken. Furthermore, Born x Raised collaborated with Levi's in a tribute to Printup's late father, Butch, who died earlier this year.
"I found this Levi's denim jacket that he used to wear a lot when I was a kid and immediately knew I wanted to dedicate a project to my father's memory," Printup told Vogue.
For Levi's collaboration campaign, the photos were captured in two significant locations: Los Angeles and White River, Arizona, which held deep personal significance for Printup as it was his grandfather's childhood home. The campaign featured a diverse cast, including Printup's own children, mother and siblings, along with actors Richard Cabral and Amber Midthunder, who served as models.
Printup wrote on the Born x Raised IG account at the time, "I've never been so sad and so happy at the same time - so much emotion but I didn't even know what I was feeling - I kept crying and my little brother and Jared kept asking me if I was ok - 'I'm fine, I don't even know where these tears are coming from' was my response. I guess sometimes we carry weight we don't know we're carrying. Generational weight - the real heavy stuff."
© Copyright IBTimes 2023. All rights reserved.