Christina Aguilera: Etta James Tribute 'At Last' Wows [FULL VIDEO]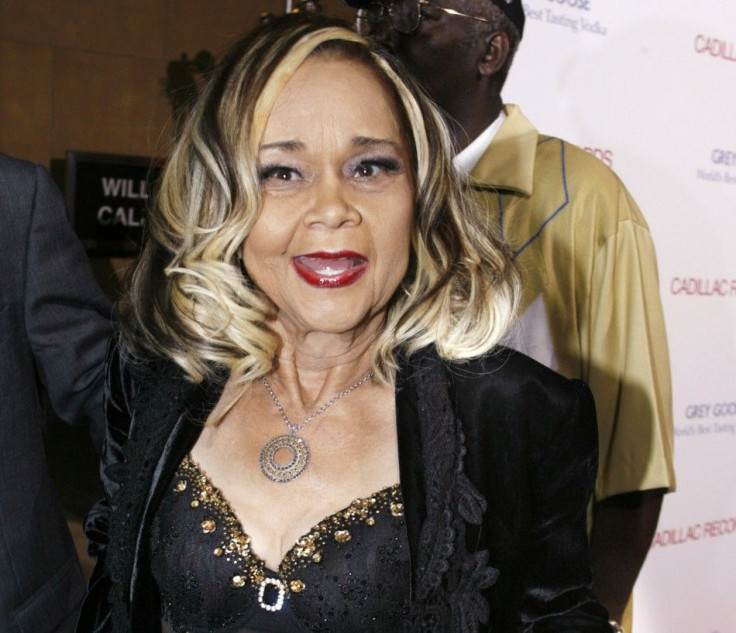 At Last, Etta James' signature piece, was sung to perfection by Christina Aguilera at the funeral of the legendary rhythm-and-blues singer on Saturday. Stars came out to pay tribute to James. Not only Aguilera but also Stevie Wonder, who performed three songs, including Shelter in the Rain.
Out of all the singers that I've ever heard, she was the one that cut right to my soul and spoke to me, Aguilera said of Etta James.
James died Jan. 20 after a long battle with various ailments, including leukemia and the onset of dementia. She left public life in her later years.
The funeral tribute was attended by hundreds of friends and relatives -- and all praised her trailblazing voice, as well as her legacy that helped to break down racial barriers in America. Al Sharpton gave a eulogy.
Her importance -- and appeal -- was underscored in 2009, when U.S. President Barack Obama and wife Michelle picked a version of one of her songs for their first dance at the inaugural ball that welcomed another breakthrough against racism in America, his election as president.
James had a stellar career and received numerous honors, including four Grammy Awards. She was inducted in the Rock and Roll Hall of Fame in 1993.
James is survived by her husband of 42 years, Artis Mills, and two sons, Donto and Sametto James, according to The Associated Press.
Below is the full version of Christina Aguilera's rendition of the Etta James classic, via CNN:
© Copyright IBTimes 2023. All rights reserved.