Church? Tennis Sign-Ups? Active Networks Sees Gains In Cloud From Online Services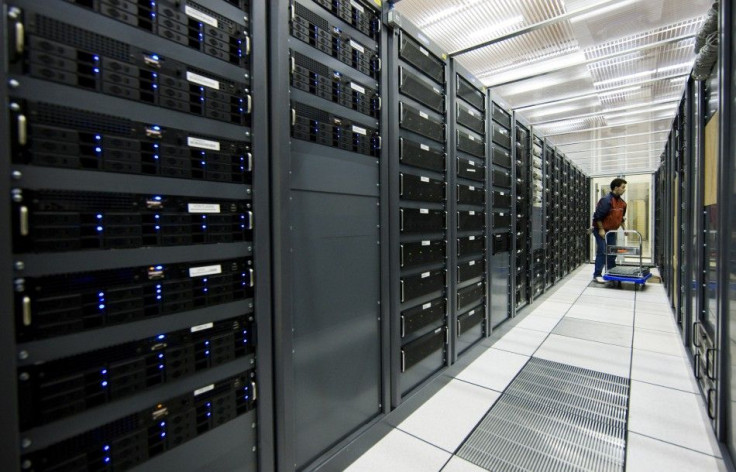 Ever sign up to attend OpenWorld for Oracle (Nasdaq: ORCL), enroll your kid in Little League or check the online site of your church, synagogue or mosque?
Chances are you've generated some revenue for Active Network (Nasdaq: ACTV), the San Diego-based cloud computer services software developer without knowing it.
That's fine with CEO Dave Alberga, who said Active Network is growing its blue-chip list of customers that also includes Cisco Systems Inc. (Nasdaq: CSCO), the No. 1 provider of Internet gear and Goldman Sachs (NYSE: GS), as well as more than 2,000 municipal parks departments, campgrounds operators and others.
The company also has a good relationship with Walt Disney Co.'s (NYSE: DIS) ESPN, which owns about 10 percent of the company, Alberga said. The cable network's coverage of team sports and little leagues drives traffic to the site, generating sign-ups and revenue.
There've been over 100 million unique Active Network transactions conducted in the history of the company, The CEO said during a visit to IBTimes. We had 80 million unique transactions alone in 2011.
Still, despite great success in becoming the behind-the-scenes backbone for non-profits, recreation, companies and the faith-based markets, Active Network doesn't expect to report net income for several more years, Alberga said.
The reason is that it's pouring money into developing its new platform, Active Works, that will combine the sign-up process with behind-the-scenes services for customers, such as procurement and suppliers, the CEO said. It also buys other companies for expansion.
That could be a reason why Active Network's shares are now trading below the $15 set for the initial public offering in May 2011. In Monday trading, they fell 22 cents to $14.82 for a 52-week loss of 20 percent. The market capitalization is about $870 million.
The company previously reported its first-quarter net loss nearly doubled to $20.3 million, or 36 cents a share, from $10.3 million or $2.16 a share, while revenue rose 30 percent to $94.4 million from $72.7 million.
Analyst Jeffrey Houston of Barrington Research expects second-quarter net around $400,000, or a penny a share, for the period ended June 30.
Indeed, Alberga himself said Active Network investors likely derive a better picture from the company's operating performance, rather than from the totals that include charges for acquisitions and other one-time activities.
Adjusting for those charges, for example, meant the company reported first quarter earnings were $1.6 million; Houston estimates second-quarter earnings before interest, taxes, depreciation and amortization of $24 million.
Founded as Racegate.com in 1998, the company started as an online provider of registrations and information for triathlons and marathons. Through acquisition, it's now serving more than 51,000 customers handling campground reservations, services for school and park districts and company functions like OracleWorld.
Last year, Active Network acquired two platforms that handle events religious institutions, ServiceU and Fellowship Technologies, which together work with more than a third of the nation's largest churches.
We viewed the 'faith space' the same way we viewed the community space, said Alberga, 49, who'd previously been an executive with TicketMaster, now part of IAC/InterActiveCorp. (Nasdaq: IACI).
Large houses of faith look much like a public recreation department, he said, with members who want to sign up for activities, check schedules, pay dues and the like.
Earlier this year, Active Network acquired StarCite, which handles events for most of the top financial companies, technology companies and 1,000 assocations, all of which scheduled meetings and require online registration.
Last week, StarCite added a service called Meeting Locator, which is intended to help managers better manage all the variables involved in arranging and traveling to meetings.
The company has used some of the $112 million from its IPO as well as the cash from operations to handle the acquisitions, Alberga said. He said more might come in the second half but declined to identify targets.
Active Network had cash and investments exceeding $96 million in the first quarter.
Alberga said the money also provides for his approximately 3,600 employees in California, Canada and China to devise new applications. The company's servers are in Las Vegas, Virginia and Toronto.
© Copyright IBTimes 2023. All rights reserved.