Churning Oil And Coal, Essar Group's Growth Mirrors Indian Economy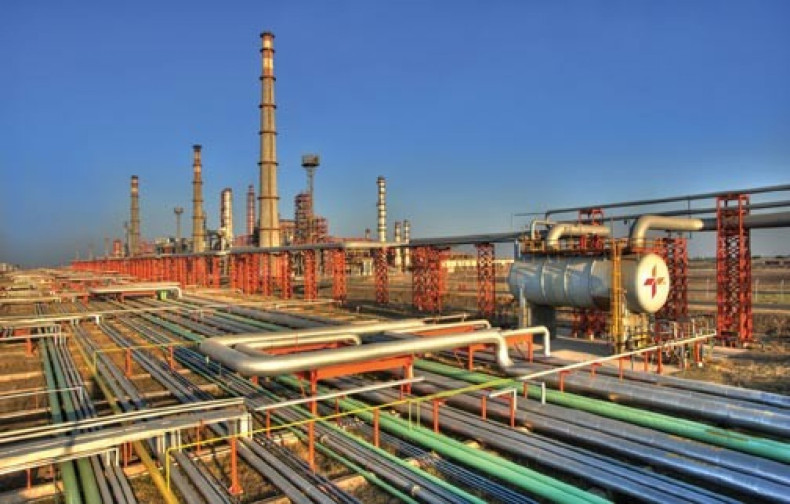 What started as a family construction firm in the 1960s, Essar Group, based in Mumbai India, now is a behemoth of a company. It is fully integrated in steel production, oil and gas production and refining, electric generation and shipping on five continents with revenue of more than $27 billion.
The company's growth is indicative of India's bounding economy, and nowhere is that more present that in its refining and mining sectors. On Tuesday, Essar Oil, the subcontinent's second-largest refiner, was awarded India's refinery of the year award by the country's Petroleum Federation for its "impressive performance in the Indian refining sector [in 2011]."
Essar Oil accounts for 10 percent of the country's total refining capacity and now operates India's second-largest 405,000-barrels-per-day Vadinar refinery. The company also owns 1,600 retail oil outlets throughout the country and has 2.1 billion barrels of oil equivalent in its portfolio
With the world's fifth-largest refining capacity, India is going to need all the refining capacity it can get its hands on as the country's thirst for hydrocarbons grows.
With India's GDP growing at 8.5 percent by the end of 2011's fiscal year, the country's energy demand is expected to grow by 39 percent from 1995 to 2015 and rise a further 55 percent by 2035.
In 2010, the country consumed 3.2 million barrels of oil per day and produced 950,000 barrels per day in 2010. As of 2011, the country had 5.7 billion barrels of proven oil reserves and 38 trillion cubic feet of proven natural gas reserves, reported the U.S. Energy Information Administration.
Over the past year, the Essar Oil refined a record 107.3 million barrels of oil, a 9 percent increase over the year before. The company's refining margin soared to $6.91 a barrel, an 87 percent increase over the previous year, said Essar in its fiscal 2011 financial statement.
By comparison, ExxonMobil in 2011 refined 5.2 million barrels a day.
"Vertical integration is a key element in our corporate strategy. In each of our businesses, we have captured the complete value chain. Accordingly, [Essar Oil] today has a strong presence across the hydrocarbon value chain from [Exploration and Production] to refining to retail," said Shashi Ruia, Essar Group's chairman. "Building a vertically integrated business is not for the faint-hearted. It requires several years of hard work and long-term vision. But eventually it reaps rich rewards for all stakeholders."
Those rewards have been reaped in fits and starts. In 2008-09, Essar Oil reported a loss of 5.14 billion rupees ($92 million). In 2009-10, the company reported a profit of roughly 290 million rupees. Between 2010 and 2011, however, the company's profits soared to 6.5 billion rupees.
In May, Essar Oil reported fourth-quarter 2011 losses largely due to a loss of a sales-tax incentive and a decline in refining margins thanks to high oil prices, reported Dow Jones.
But what the company loses in refining, it makes up in coal. Essar Group was awarded its last permit this month to develop a 12,000-acre coal mine in Indonesia.
The contract has given the energy company access to 64 million tons of mineable reserves with an anticipated annual production of 4 million tons of coal. That is enough coal to feed a 1,200 MW power plant the company commissioned for March of this year, the company said.
First deliveries of coal are expected within nine to 12 months.
In all, Essar Group has access to 500 million tons of coal located in India and overseas, the company said.
"This is a major step forward in our strategy of providing full fuel security for all of our power generation assets, thereby eliminating price and delivery risks, Naresh Nayyar, chief executive officer of Essar Energy.