Citi Becomes First US Bank Investigated In FIFA Corruption Scandal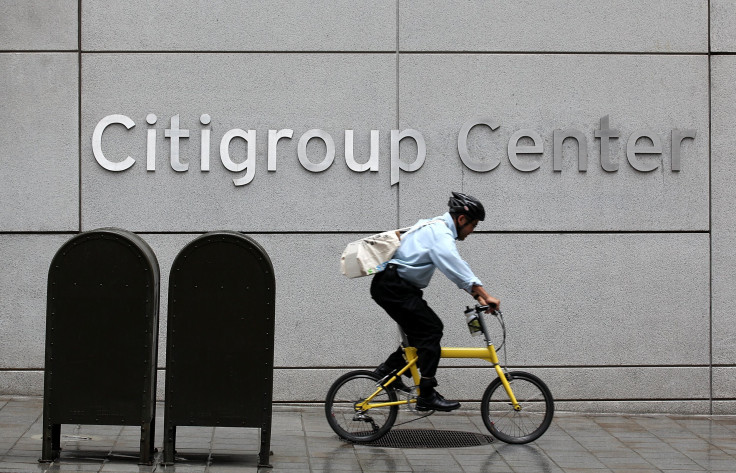 Government prosecutors are investigating Citigroup over its ties to alleged bribery and corruption at FIFA, the bank said in a regulatory filing, making it the first U.S. financial institution to be swept up into the long-unfolding corruption scandal at the world soccer federation.
Citigroup received a subpoena from New York's Eastern District U.S. attorney "in connection with its investigation of alleged bribery, corruption and money laundering" at FIFA, the filing said. The bank added that it is cooperating in the inquiry, which will probe transactions that took place at Citibank between individuals and entities implicated in the case.
The subpoena comes nine months after U.S. prosecutors indicted 14 FIFA officials on charges of corruption, bribery and money laundering at the highest levels of international soccer. The criminal complaint made several references to major American banks, including not just Citi but JPMorgan Chase & Co. and Wells Fargo. Those banks have not said they received subpoenas.
Officials charged with corruption "relied heavily on the U.S. financial system in connection with their activities," the complaint said. "This reliance was significant and sustained and was one of the central methods and means through which they promoted and concealed their schemes."
At the time of the indictments, Kelly Currie, chief assistant U.S. attorney of the Eastern District , told the Financial Times that potential bank malfeasance "will be part of our investigation." Bank of America and the British bank HSBC also appeared in government indictment documents regarding FIFA officials.
In one instance, Traffic Group, a sports marketing group labeled as a conspirator in the bribery charges, was described making wire payments totaling $11 million from a Citibank account in Miami to a JPMorgan account in New York.
The investigations into misconduct at FIFA were responsible for the suspension and subsequent resignation of former president Sepp Blatter, who was replaced in an election Friday by Italian soccer administrator Gianni Infantino.
© Copyright IBTimes 2023. All rights reserved.