City of Cupertino Reveals More Detailed Renderings of the Apple Spaceship Campus [VIDEO & PHOTOS]
Apple's new high-tech 2.8 million square-foot spaceship headquarters in Cupertino could be done by 2015, and the city of Cupertino recently revealed more detailed renderings of the campus.
Cupertino is currently reviewing the tech giant's campus proposal. The city will first perform an environmental impact assessment to evaluate traffic, noise, air quality and will provide for the public an opportunity to comment on the project. The new Apple project will also undergo a development review and public hearings will then be slated at the Planning Commission and the City Council, according to Cupertino.org.
Apple's proposal plans include a four-story structure, also known as Apple Campus 2. Once completed, the spaceship-like structure will boast a corporate auditorium that seats 1,000 people. There will be new research facilities that would take up 300,000 square feet of the structure. With this much space at hand, Apple hopes to support some 13,000 employees.
Back in June, Apple's Cheif Executive Officer Steve Jobs made the plans for a new campus public at a city council meeting.
Listen to Jobs talk about the new Apple campus below.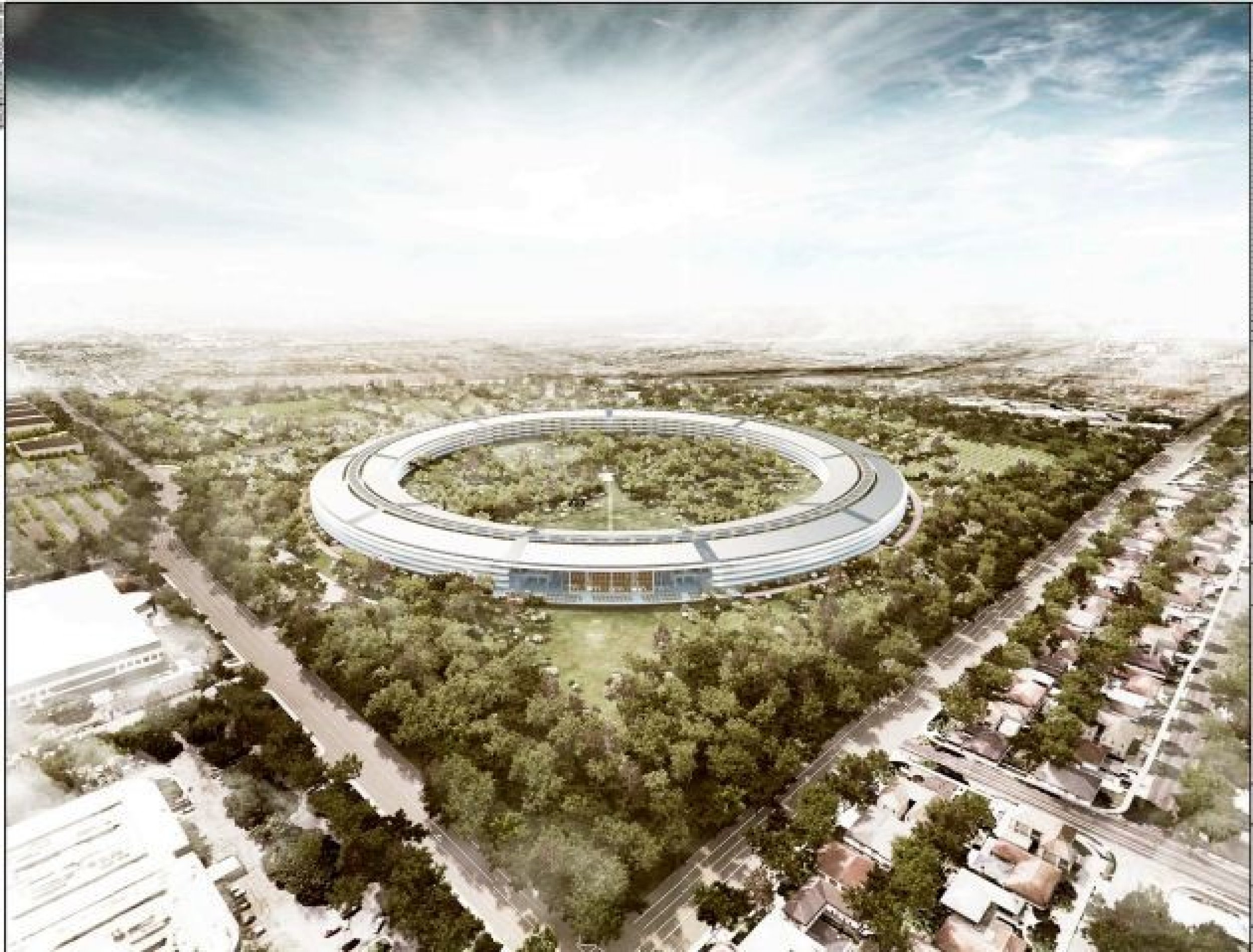 © Copyright IBTimes 2023. All rights reserved.