Clash Royale 'Heal Spell' Announced:  Stats, Draft Challenge Details And More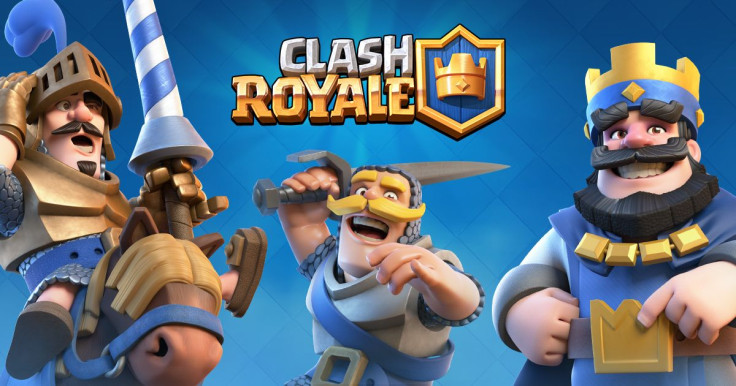 A much-anticipated Heal Spell is coming to Clash Royale with reviving stats that could change the whole game. Find out about the new card release date, draft challenge rules and more.
On Monday, Supercell announced a long-anticipated new Heal Spell card is coming to the Clash Royale arena May 1. In honor of the new rare card, Supercell is hosting a Heal Spell draft challenge April 28-30, allowing players to win the card before it's even released. If you haven't heard of the Heal Spell, it's a card you'll need to know about as it has the potential to be a real game changer. Below we've included some important stats and details about the new Heal Spell along with rules and prize listings for the Heal Spell Draft Challenge hitting the arena April 28.
Clash Royale Heal Spell Stats
Card Type: Rare
Cost: 3 Elixir
Effect: The Heal Spell affects a 3 square radius of troops healing them at a rate of 176 HP per second.
Duration: 3 sec – 528 total healing.
The Heal Spell will act kind of like a reverse Poison Spell and will do wonders on troops with a minimal amount of life remaining, restoring them to full health. Since the Heal Spell only costs 3 elixir, if timed correctly, it can lead to an elixir advantage. For example, healing a witch that is almost dead to full strength would effectively save you two elixir. If you manage to use it on a clump of troops it can be even larger advantage (ex: restoring Three Musketeers after getting fireballed).
Clash Royale Heal Spell Draft Challenge Rules
If you've played in any of the earlier draft challenges like the Bandit Draft Challenge, this one will work similarly. The rules are as follow:
Players will each pick four cards as well as receive four cards from their opponent.
On player will play with the Heal Spell.
As you earn progressively more wins you will receive larger and larger prizes.
You win your first set of 10 Heal Spell cards at six wins.
If you accumulate three losses your challenge ends.
The Heal Spell Challenge will run April 28-30.
You the Heal Spell Draft Challenge costs 100 gems to play, but you get a guaranteed prize even if you don't win any battles. Below is a breakdown of prizes you can win. You will get each prize instantly as you move up the ladder.
Heal Spell Challenge Prizes
4 wins -- 2500 gold
6 wins -- 10 Heal Spell Cards
8 wins -- Giant Chest
10 wins -- 25,000 gold
12 wins -- 100 Heal Spell Cards
© Copyright IBTimes 2023. All rights reserved.
FOLLOW MORE IBT NEWS ON THE BELOW CHANNELS