'Clash Royale' March Balance Changes: Executioner, Log & More Get 'Quality Of Life' Updates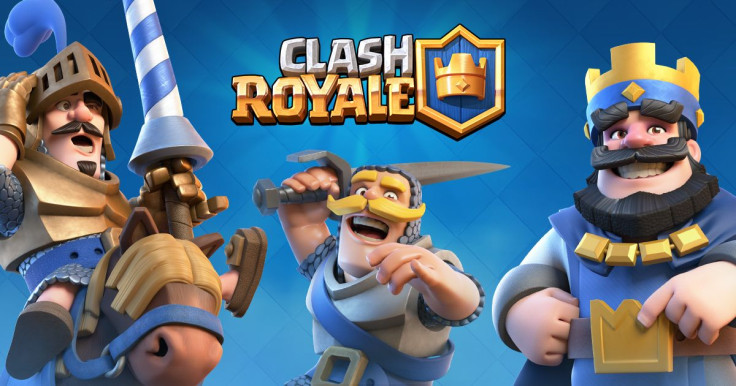 Clash Royale card balance changes are coming to the arena March 13. Check out every nerf, buff and card tweak expected in Supercell's next update.
Big changes are coming to Clash Royale during March for the one-year anniversary of the game, but despite the exciting new game mode and rumored card releases the team at Supercell hasn't neglected its monthly card balance changes. As with every update, the team has focused on honing each card for the most even and effective balance so that every card gets its fair share of arena play time. March's update will be somewhat different than most of the updates we've seen before. Dubbed "quality of life" change, many card balances clarify skills like Arrow and Bomb Tower projectile speeds or the Electro Wizard's stun power. Below we've listed all the changes announced by Supercell, which are scheduled to go live on Monday, March 13. Check them out below.
Clash Royale March 2017 Balance Change Update: Every Card Getting Nerfed Or Buffed This Month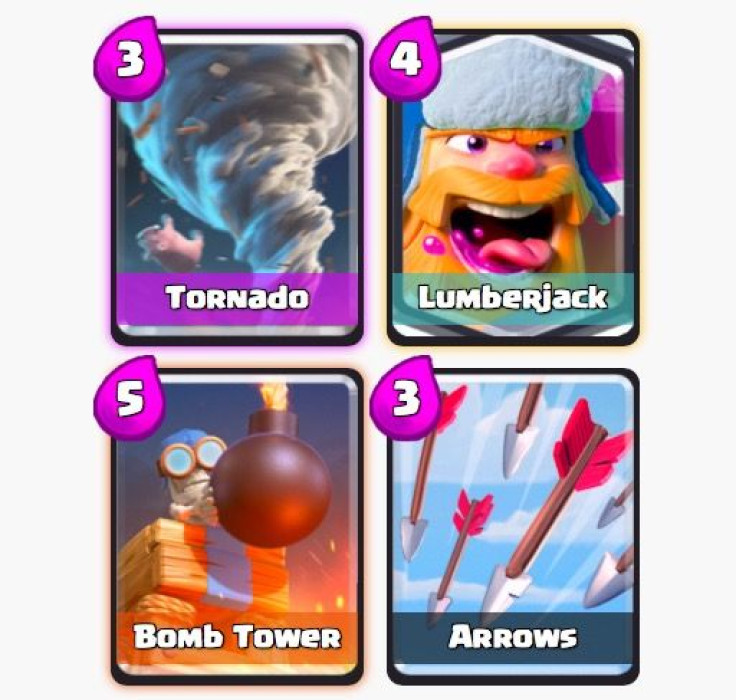 Cards Receiving Buffs
Executioner: Axe hit radius +10% - Being one of the newer cards in the game, the Executioner has seen its fair share of tweaking recently. After getting a downgrade not too long ago, Supercell decided it was time to return this guy to his full glory. The buff comes as a kind of compensation for some Executioner bugs that will be fixed which will lessen his appeal.
Arrows: Projectile speed +33% - Speeding up the attack on this card is an excellent idea. I have avoided using arrows because their delivery often comes later than needed. This buff may make the card a bit more desirable for all players.
Bomb Tower: Projectile speed +66% - Supercell is choosing to upgrade the projectile speed of this card to better target fast moving troops. The card is already a defensive powerhouse. Hopefully the tweak won't make the card too strong.
Lumberjack: Rage Duration +1.5sec and +0.5sec per level – Supercell is implementing this change to keep the Lumberjack rage consistent with the actual Rage spell, a nice boost for this tank.
Tornado: Can be placed on top of buildings – While Tornados won't be able to deal any damage to a building, having the ability to play it on top of a building could serve as an excellent advantage for players with long range cards like the fireball, allowing them to target both the building and surrounding troops in one blow.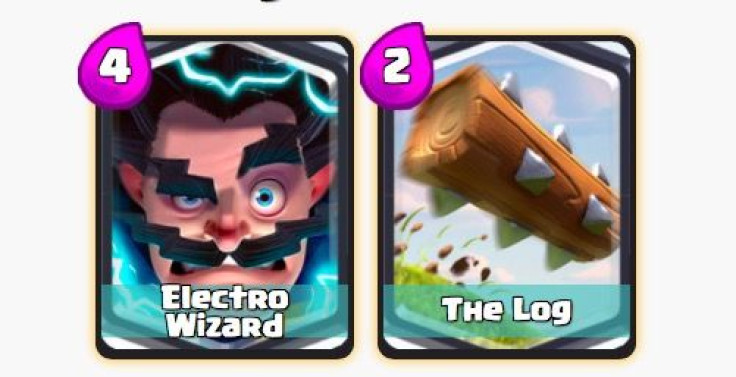 Cards Getting Nerfed
The Log: Damage -4%, Range to 11.1 (from 11.6) – this change is aimed at lessening the tower chip damage this card does. The card has needed some slight adjustments for a while so this is a well thought out change.
Clone: No longer resets charging troops (Princes, Sparky, etc.) – up to this point, cloning a troop would stop the original troops progress, kind of stunning it momentarily. With this "quality of life" balance troops will keep charging forward as if nothing had happened.
Electro Wizard: No longer permanently stuns - With this change, all stun/freeze effects by the Electric Wizard will now pause the target's attack, causing them to retarget when they resume. Exceptions are Sparky, Inferno Tower and Inferno Dragon, which will still be reset by stun/freeze effects.
What do you think of Clash Royale's upcoming March balance changes? Which one are you looking forward to the most? Share with us in the comments, below.
© Copyright IBTimes 2023. All rights reserved.