'Clash Royale' 2V2 Team Battles: New Game Mode Allows Clans To Battle Each Other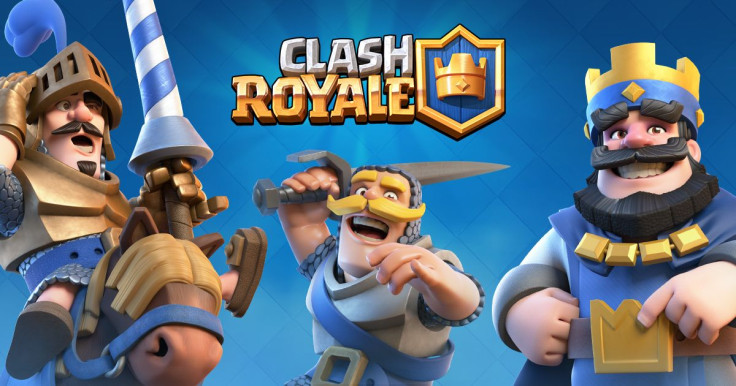 Clash Royale is getting a new 2V2 team battle game mode! Check out all the details of how the four player battles will work, rewards earned and more.
After much community speculation, Supercell finally released details of an exciting new team battle game mode coming to Clash Royale. In a Royale Radio podcast, the Supercell team described in detail just how the four player battles will work, when they will take place and what rewards can be won. Below we've broken down all the details of the new Clash Royale 2V2 Team (Clan) Battles. Check it out!
RELATED: 'Clash Royale' March Balance Changes: Executioner, Log & More Get 'Quality Of Life' Updates
Clash Royale 2V2 Team Battles: Everything You Need To Know About The New Game Mode
Clash Royale's new 2v2 team battle mode will be available every other weekend. The new mode allows can members to team up and battle against other clans.

ClashRoyale.com
What Is A Clash Royale Team Battle?
A Clash Royale team battle will essentially be a new game mode that allows two players from the same clan to wage battle against two players of another clan.
How Do You Start A Clash Royale Team Battle?
Similar to Friendly Battles, you can begin a Clan Team Battle by going to your clan page. There will be a button at the top in the spot where the clan chest would normally be. Press the button to send an alert to clan members that you want to start a Clan Battle. Once another clan member accepts you call to battle, the two of you will be taken to the arena and the battle and prepare to battle.
How Can Team Members Communicate During Clan Battle?
The ability to communicate and plan attacks is limited in this mode but there are a couple features baked into the team battle mode that should help with strategy. Before the battle begins, you will get a quick look at what cards your teammate has in his deck. Then, during the battle, anytime your teammate is preparing to play a card, a picture of the card will appear on your game screen in the spot where he/she is preparing to deploy it. This will allow you a quick moment to think about supporting troops you could play to boost his/her efforts.
How Does The New Team Battle Game Mode Different From Single Player Battles?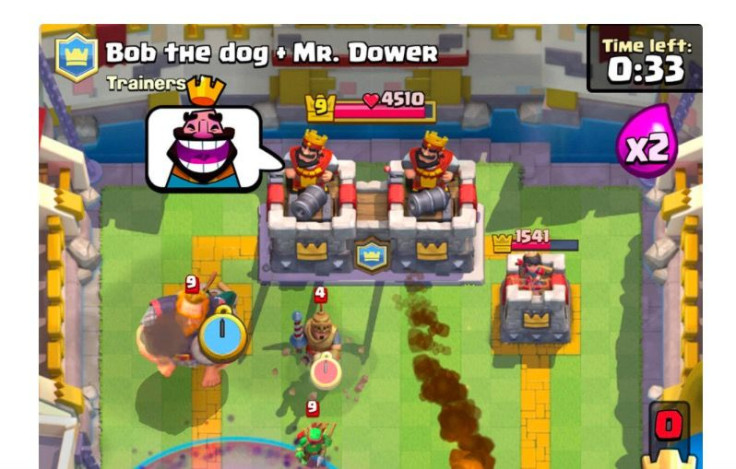 Battle mostly proceeds in the same way as single player battles but there are some distinctive difference which we've listed below.
King Tower – on screen you will appear to have two king towers, but they will still have the same amount of health as just one king tower
Elixir –both you and your teammate will have your own pool of elixir so you won't have to share it.
Battle Speed – since so much elixir will be flung around, the game play/elixir speed has been slowed down to 85 percent. In overtime, it has been slowed down by 70 percent.
Elixir Collectors – will only gather elixir for the player that deployed it.
Buff Spells (eg: Rage, Clone) – when deployed these will affect the entire team, not just troops of deploying player.
Can You Win Any Chests Or Awards In 2v2 Team Battle Game Mode?
Initially this was going to be a reward free option like Friendly Battles, but Supercell decided to make them more enticing by giving rewards similar to the Clan Chest awards.
When Do Team Battles Start? How Often Can You Play?
It appears that Clash Royale Team Battles will be a special feature appearing every other weekend between Clan Chests. This means every weekend there will be special perks for playing with Clan members. One weekend there will be the Clan Chest option, the next weekend the Clan Battle option. The events will run Friday through Monday. As for the official start date, it hasn't been announced yet. However, some recent unconfirmed Reddit leaks suggest Team Battles will become available March 31. We'll update this post once an official start date has been announced.
LISTEN: Clash Royale New 2V2 Team Battle Mode Announced (Radio Royale)
Are you looking forward to the new Clash Royale 2V2 Team Battle game mode? Share your thoughts in the comments below.
© Copyright IBTimes 2023. All rights reserved.
FOLLOW MORE IBT NEWS ON THE BELOW CHANNELS