Climate Change: 7 Out Of 10 Americans Now Believe There Is 'Solid Evidence' Of Global Warming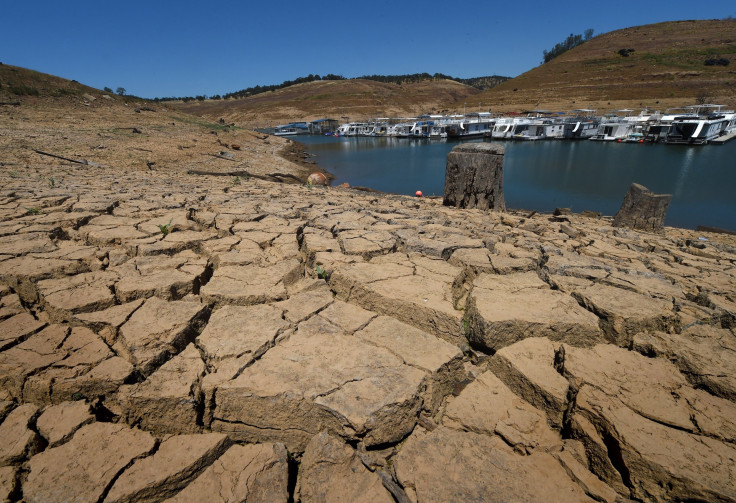 Last week, Republican presidential hopeful Donald Trump criticized President Barack Obama for focusing his efforts on tackling climate change. In the past, Trump, along with several other GOP presidential candidates, has expressed doubt over the existence of global warming -- which, in Trump's case, has translated into accusing the Chinese of inventing the concept to gain a competitive advantage over the U.S.
However, according to a new survey by the University of Michigan and Muhlenberg College, only 16 percent of adult Americans now ascribe to the view that global warming is not real -- the lowest percentage since the survey was first conducted in 2008. Nearly 70 percent of the over 900 Americans surveyed now believe that there is "solid evidence" of global warming -- a 7 percent increase over the last six months and a 10 percent rise since the fall of 2014.
"A majority of Republicans (56 percent) now believe that there is solid evidence of global warming, up from 47 percent a year ago, joining solid majorities of Democrats (79 percent) and Independents (69 percent)," the researchers reported, in the survey. "Americans who believe there is evidence of global warming are also increasingly confident in their belief, with a record 65 percent saying they are 'very confident' in their appraisal."
The significant swing is largely due to the recognition of the role climate change is playing in changing weather patterns. For instance, severe drought across many parts of the country was cited by 61 percent of those surveyed as having a "very large" effect on their position that global warming is real.
"In previous surveys, large majorities of Americans who do not believe there is evidence of global warming have pointed to local weather observations as the basis for their position," the researchers said, in the report. "In the fall 2015 survey, however, more than a third (34 percent) of those doubtful of global warming said local weather observation has 'no effect' on their views about climate change."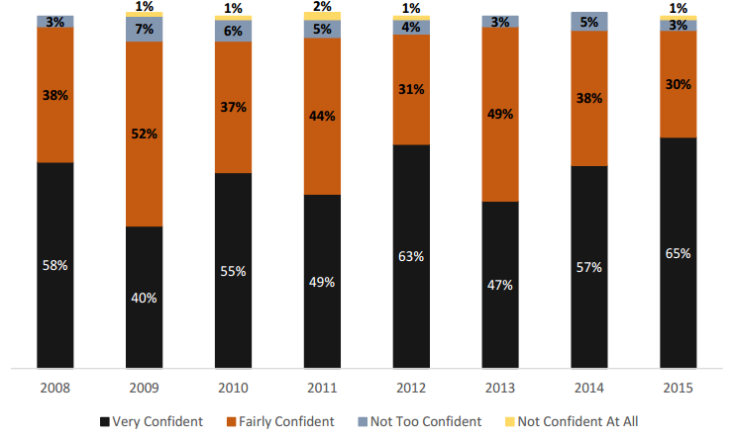 A vast majority of climate scientists and researchers now agree -- based on data collected by NASA and NOAA, among others -- that climate change is real, and that humans are a major reason behind the unprecedented rise in global temperatures. According to NASA's global temperature archive, this September was the second warmest on record -- which dates back to 1880 -- second only to September 2014. Moreover, the year-to-date is the warmest on record, raising the likelihood that 2015 would unseat 2014 as the hottest year ever.
Recognizing the severity of the problem, Obama launched the Clean Power Plan earlier this year. The new rules, which are designed to speed up the rate at which states switch to renewable energy sources, such as wind and solar power, also received support from hundreds of businesses.
"Does this suggest a shift that's going to shift public policy?" report author Barry Rabe, a professor at the University of Michigan, told the Time magazine, referring to the findings of the survey. "That's not at all clear. It's only one snapshot."
© Copyright IBTimes 2022. All rights reserved.
FOLLOW MORE IBT NEWS ON THE BELOW CHANNELS