Climate Change Goals Cannot Be Met Unless Most Of World's Fossil Fuels Are Left Untouched: Study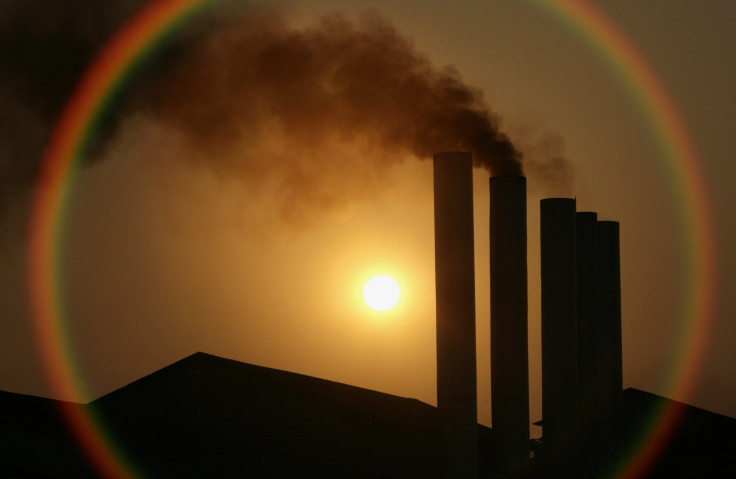 If the rise in global temperatures is to be kept below an internationally agreed 2 degrees Celsius (3.6 degrees Fahrenheit) safety limit -- a goal that many scientists have already deemed unattainable -- most of the world's untapped fossil fuel reserves will have to stay in the ground, according to the findings of a new study published in the journal Nature.
The United Nations' Inter-governmental Panel on Climate Change (IPCC) had earlier warned that a rise of over 3.6 degrees Fahrenheit over pre-industrial temperatures could result in potentially catastrophic consequences.
"Globally, a third of oil reserves, half of gas reserves and over 80 percent of current coal reserves should remain unused from 2010 to 2050 in order to meet the target of 2 degrees Celsius," the researchers from University College London's Institute for Sustainable Resources said, in the study, adding that any further exploitation of natural resources in the Arctic was also not an option if the temperature rise were to be arrested.
The study also provided a region-wise breakdown of how much coal, oil and gas must remain unburned until 2050 to meet the 3.6 degrees Fahrenheit target. Countries in the Middle East would have to leave about 40 percent of their oil reserves, amounting to over half of the world's unburnable reserve, as well as over 60 percent of their gas, unused. Most of the untapped coal reserves in China, India, Russia and the U.S. would also have to remain unused.
Moreover, the study added, 80 percent of the potential shale gas reserves in U.S., Africa and the Middle East cannot be utilized.
"We've now got tangible figures of the quantities and locations of fossil fuels that should remain unused in trying to keep within the 2C temperature limit," Christophe McGlade, the study's lead author, reportedly said.
However, in the real world, the task of reducing the use of coal, gas and oil to levels mentioned in the study remains a near-impossible challenge.
The International Energy Agency -- a European organization tasked with ensuring energy security and promoting environment-friendly energy sources -- had said, in a report released last year, that the world's total "carbon budget," which specifies the amount of greenhouse gases that can be emitted in line with keeping the temperature rise within the specified limits, is likely to be exceeded by 2040 -- a decade earlier than the 2050 benchmark.
"Policy makers' instinct to exploit rapidly and completely their territorial fossil fuels are, in aggregate, inconsistent with their commitments to this temperature limit," the researchers said, in the study. "These results demonstrate that a stark transformation in our understanding of fossil fuel availability is necessary."
© Copyright IBTimes 2022. All rights reserved.
FOLLOW MORE IBT NEWS ON THE BELOW CHANNELS