CMA CGM, French Shipping Company, Offers To Buy Singapore's Neptune Orient Lines For $2.4B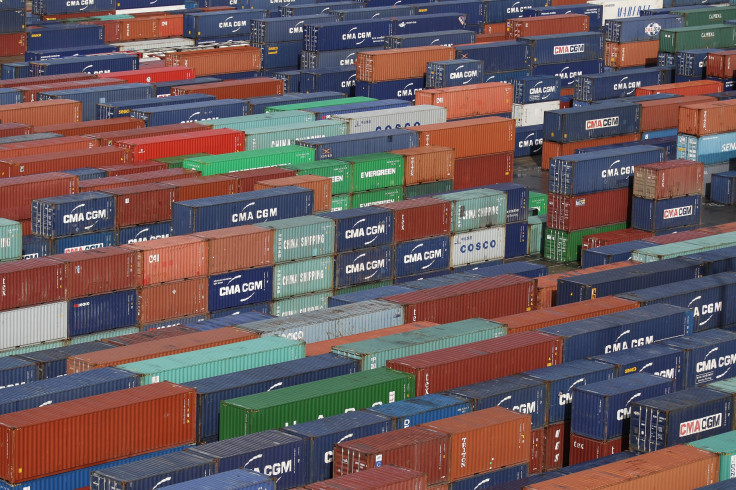 World's third-largest container shipping company CMA CGM S.A. has offered about 3.4 billion Singapore dollars ($2.4 billion) to buy Singapore-based Neptune Orient Lines Ltd. (NOL), in an effort to consolidate its position in an industry that has been struggling since 2009. Both the companies announced the deal in a joint statement Monday and said that Temasek Holdings, which owns nearly 67 percent in NOL, has accepted the offer.
Marseille, France-based CMA CGM plans to pay about 1.3 Singapore dollars ($0.93) a share while Temasek will receive $1.6 billion for its stake. The deal is due to be cleared by competition authorities in the U.S., the European Union and China. The deal values the company at about $5 billion, including debt, the Wall Street Journal reported, citing sources. It is the biggest consolidation in the shipping industry since 2005 when New Jersey-based Maersk Line bought Anglo-Dutch company P&O Nedlloyd for $3 billion.
"Leveraging the complementary strengths of both companies, CMA CGM will further reinforce its position as a leader in global shipping with combined revenue of USD 22 billion and 563 vessels," Rodolphe Saadé, vice-chairman of CMA CGM, said in the statement, adding: "At a time when the shipping industry is facing strong headwinds, scale is more critical than ever to capitalize on synergies and capture growth opportunities wherever they arise."
NOL has been struggling to deal with the ongoing slump in the shipping industry, posting consecutive losses for four years. However, its shares have risen about 45 percent so far this year due to its plans to shed assets, Reuters reported. Earlier this year, it also sold its logistics business to Japanese freight carrier Kintetsu World Express Inc. for $1.2 billion.
The merger would create a combined fleet of 2.33 million twenty foot equivalent unit with an 11.5 percent global capacity share, Reuters reported, citing Alphaliner, which collates shipping industry data.
"The combined market presence delivered by the transaction would achieve the scale needed to enhance competitiveness for NOL's operations and offer a clear and sustainable long term direction for the combined entity. The transaction would enable NOL to grow as part of a larger entity with the resources of the world's third largest container shipping line," Ng Yat Chung, the CEO of NOL said, in the statement.
CMA CGM, which has over 22,000 employees globally and 469 vessels, will set up a regional office in Singapore. The company has a presence in 160 countries and a global market share of 8.8 percent. It generated $16.74 billion in revenue last year. NOL, which has over 7,400 employees, reported $7.04 billion in revenue in 2014.
© Copyright IBTimes 2023. All rights reserved.