Congress' Approval Rating Sinks to 11%; Majority Support Millionaires Tax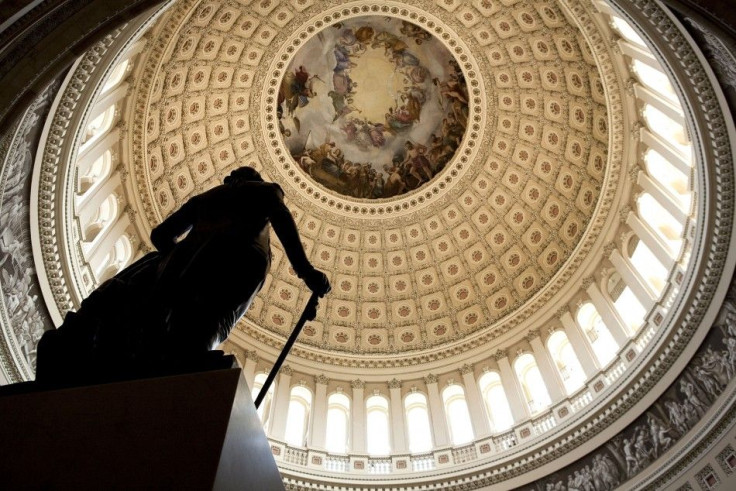 The news regarding the American public's attitude toward Congress just gets worse: A record-high number of citizens are greatly dissatisfied by the job Congress is doing.
Just 11 percent of Americans approve of the job being done by Congress -- a record low -- according to the latest CBS News Poll. That's also down from the 12 percent approval rating in September.
What's more, an overwhelming 80 percent of Americans disapprove of Congress' performance. In other words, 4 out of 5 Americans don't like the goings-on inside the beltway on Capitol Hill.
All Party Identifiers Dissaprove of Congress' Performance
Further, when considering party affiliation, the disapproval factor doesn't change much -- and that suggests widespread dissatisfaction across the electorarte with the nation's legislative branch. In the survey, 78 percent of Republicans disapproved of Congress' performance; 77 percent of Independents held a negative stance, and 86 percent of Democrats, did as well.
In contrast, in October 2008, when Democrats controlled both chambers of Congress, 12 percent approved of Congress' performance and 74 percent disapproved.
In other words, despite the Republican Party's return to majority party status under Speaker John Boehner, R-Ohio, in the U.S House of Representatives, a higher percentage of Americans disapprove of Congress' performance than when Democrats were in charge of the house under former Speaker Nancy Pelosi, D-Calif.
Most Americans Also Want Tax on Millionaires Increased
Further, an overwhelming majority of Americans -- but not a majority of Republicans -- believe that taxes should be raised on adults with adjusted gross incomes over $1 million per year.
In all, 64 percent of Americans support the so-called Buffett Rule that would return the income tax rate structure to levels prior to the 2011 Bush income tax cut; 30 percent are against the tax increase.
However, Republicans were not supportive of the millionaires tax proposal: only 40 percent of Republicans favored the high tax, while 54 percent opposed it.
Among Independents, 65 percent favored the millionaires tax proposal, 28 percent opposed it. Among Democrats, a whopping 83 percent favored the tax, and only 13 percent opposed it.
The CBS News Poll that surveyed 1,012 adults was conducted Sept. 28 thru Oct. 2, 2011 and has a margin of error of plus or minus three percentage points.
Political/Public Policy Analysis: The disapproval rating for Congress is decidedly bad news for incumbents, if history is any indicator.
Political science research shows that if the approval rating remains this low a year from now, voters will remove many incumbents from both chambers, in a classic throw the rascals out scenario.
However, in 2012, due to divided government, the end result of that could be a status-quo distribution of power. The reason? Republicans control the House, Democrats the Senate, hence if American voters are true to form, both House Republicans and Senate Democrats would lose a disproportionate number of seats. Whether each party will lose enough seats to lose control of their respective chambers remains an open question.
Further, as the above suggests, Democrats should hardly dance for joy. It's entirely possible for voters to blame Democrats disproportionately, and assess less blame to Republicans -- a scenario that would result in Republican majorities in both the House and Senate.
Finally, one heads-up regarding public opinion: it captures current sentiment -- the 2012 election is a 13 months from now, and as the Washington axiom goes, A year is a long time in politics, longer than a year is an eternity. In other words, the electorate's sentiment could change, i.e. improve. But as of now, the operative phrase is incumbents beware.
© Copyright IBTimes 2023. All rights reserved.