Consol Sells 5 Of Its Most Expensive Coal Mines To Murray Energy For $3.5B Amid Regulatory Push To Cut Carbon Emissions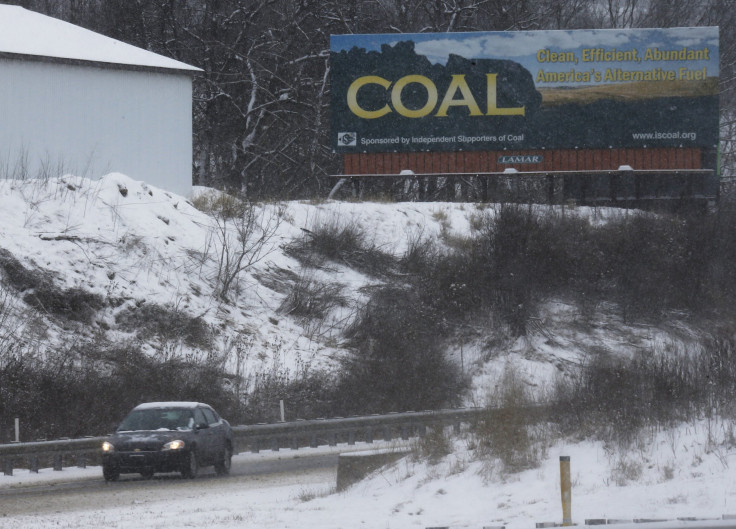 Consol Energy Inc. (NYSE:CNX), the biggest producer of coal in the eastern United States, announced on Monday its decision to sell all five of its coal mines in West Virginia to Murray Energy Corp for $3.5 billion, as part of its efforts to focus more on the production of natural gas, amid new regulatory constraints on the coal industry regarding carbon emissions.
Canonsburg, Penn.-based Consol's coal-production capacity would be slashed approximately by half with the sale of the mines for $850 million in cash and $184 million in value of future payments, and Beachwood, Ohio-based Murray Energy will take over $2.4 billion in Consol's liabilities. The deal follows the first-ever attempt by the federal government to impose limits on carbon emissions on new power plants, based on the U.S. Environmental Protection Agency, or EPA's, guidelines, despite opposition from the coal industry.
"We concluded that the time had come to sell these mature assets to ownership whose strategic direction is more aligned with those mines," Brett Harvey, Consol's chairman and CEO, said in a statement.
The five mines covered under the deal are among Consol's most expensive in terms of operational costs and the company said it will continue to produce coal from its relatively cheaper mines in Pennsylvania and Virginia, and channel the cash from the sale to develop its natural gas operations.
Murray Energy, which currently operates eight coal mines, will assume liabilities, which include a $2.1 billion acquisition of workers' pensions, $149 million in environmental costs and the rest in other workers' benefits.
Consol's coal business has been focused on thermal coal, the kind used in power plants to generate electricity, and President Barack Obama's proposal in September to set stringent limits on carbon emissions could render new coal plants uneconomical, according to the coal industry.
The proposal mandates new coal-fired turbines to limit emissions to 1,100 pounds of CO2 a megawatt-hour, in addition to an option of a slightly tighter limit if the plants choose to average emissions over several years, to achieve more operational flexibility. And, the new proposal would require any new coal plant in the U.S. to install technology to capture its carbon emissions, but the reliability of the technology is widely disputed and is not yet operational on an industrial scale.
The U.S. Chamber of Commerce had denounced the proposal at the time claiming the EPA is moving ahead "with a strategy that will write off our huge, secure, affordable coal resources by essentially outlawing the construction of new coal plants."
© Copyright IBTimes 2023. All rights reserved.
FOLLOW MORE IBT NEWS ON THE BELOW CHANNELS