Coronavirus Update: Google Gives Employees $1,000 Each To Buy Work-From-Home Equipment
KEY POINTS
Most Google employees will work-from-home for the rest of 2020
Google expects only 30% of its people to return to work in its offices by September 2020
Google is giving each employee $1,000 "to make sure you have what you need to be productive and comfortable," wrote Pichai
Almost all Google employees will work from home for the rest of 2020, and Google will do what it can -- including giving each employee $1,000 -- to make this new arrangement more agreeable. Google and parent company, Alphabet, employ close to 120,000 people worldwide. Google was one of the first tech companies to allow all its employees to follow the WFH setup.
On Tuesday, Sundar Pichai, CEO of both Google and Alphabet, told employees in a blog post the company now expect them to be "largely working from home for the rest of this year." This being the case, Google will give each Googler an allowance of $1,000, or the equivalent value in an employee's country, to buy the necessary equipment and office furniture that will make WFH a more enjoyable and productive experience.
"We're also investing more in your work-from-home setup to make sure you have what you need to be productive and comfortable," wrote Pichai.
Making WFH more tolerable is part of Google's plan to gradually return some of its employees to its offices. Pichai said Google will start to open more buildings in more cities by July 6, but depending on favorable external conditions.
"We'll be approaching the return to office with a gradual, phased approach, taking both team and individual needs and preferences into account: we are taking slow, deliberate steps to begin re-opening offices in areas where they still remain largely closed," said Pichai.
This step-by-step plan, with one eye always on the COVID-19 situation in individual areas, will give Googlers that need to come back to the office, or who want to come back, the opportunity to return -- but on a limited, rotating basis. Pichai said this means only 10% of employees in a Google building will be allowed to return at "one day every couple of weeks."
Google intends to see 30% of its workforce working inside its offices in September, but again depending on the COVID-19 situation in these localities. Ramping-up to 30% will mean most people that want to come in can do so -- but again on a limited basis. Essential employees will be the first to return to office work.
"There are a limited number of Googlers whose roles are needed back in office this calendar year," wrote Pichai. "If this applies to you, your manager will let you know by June 10."
For the remaining employees, which is the bulk of the workforce, returning to their offices "will be voluntary through the end of the year, and we encourage you to continue to work from home if you can."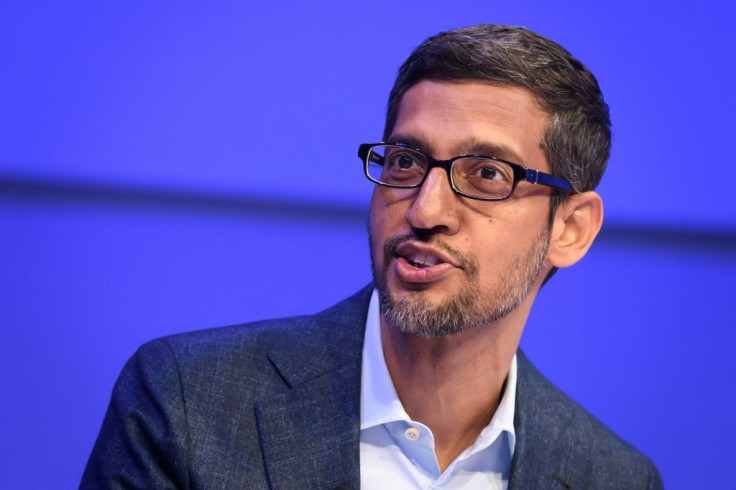 © Copyright IBTimes 2023. All rights reserved.