Cortana Rapping In Spanish: Video Reveals Hidden Song In Microsoft Voice Assistant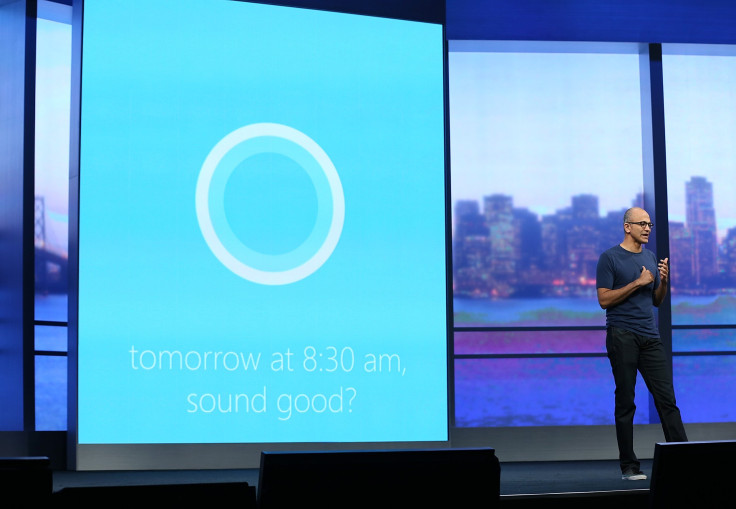 Cortana may be known as the trusty voice assistant included with Windows 10, but it turns out the software has some hidden talents. YouTube channel Tech Events has discovered that when using Cortana in Spanish, saying "cortana rapea" will launch Cortana into a surprise rendition of an original, hidden song.
The translation provided by the channel reads: "Cortana is my name and I am here, and my only aim is to help you. Open your mind, ask what you want and I'll give you the answer as fast as you can. Yeah!"
Microsoft has big plans for Cortana beyond an apparent career in rapping. The company is also hoping to get Cortana inside your car. The company has developed a prototype vehicle that projects an interface onto the windshield, providing navigation directions without the need to take your eyes off the road.
Before we get to that stage though, Cortana may need a little tweaking. At the keynote event of Salesforce.com's Dreamforce 2015 conference, Microsoft CEO Satya Nadella tried to get Cortana to provide some voice-controlled analytics. It didn't go quite as planned, however: Cortana instead decided to search the web for tips on buying milk.
Cortana is currently available for Windows 10 and Windows Phone 8.1. A version for Xbox One is coming as part of a major update in November, while Android and iOS versions are also planned for a future release.
© Copyright IBTimes 2023. All rights reserved.