Costa Concordia Arrives In Genoa: Searchers Hope To Find The Remains Of Russel Rebello [PHOTOS]
More than two years after the Costa Concordia cruise ship hit a rock off the coast of Tuscany and tumbled over, killing 32 people during a controversial six-hour evacuation process, the crippled vessel was towed slowly into the northern Italian port city of Genoa Sunday.
The towing process began Wednesday, with strong winds hampering efforts to dry dock the vessel, but the ship is expected to be ready for examination by Monday. A top priority once the ship is secured is to find the remains of Russel Rebello, the only victim of the accident whose remains have not been recovered.
"Hopefully this will be the start of closure for the family," Nick Sloane, a salvage expert, told CNN from aboard the Concordia.
The ship will later be dismantled for scrap in what is believe to be the largest-ever maritime salvage operation whose costs have mounted to $1.5 billion. Officials say most of the ship is recyclable. Among the more valuable items are about 50,000 tons of steel and the copper from the wiring and plumbing. Many of the vessel's fixtures can be recovered, too, officials have said.
Francesco Schettino, the ship's captain, raised the ire of the Italian public when photos emerged recently of Schettino posing at a VIP event on the resort island of Ischia, reportedly celebrating a book deal. Schettino is on trial for manslaughter for the botched evacuation of the Costa Concordia, which took six hours and was blamed for the deaths.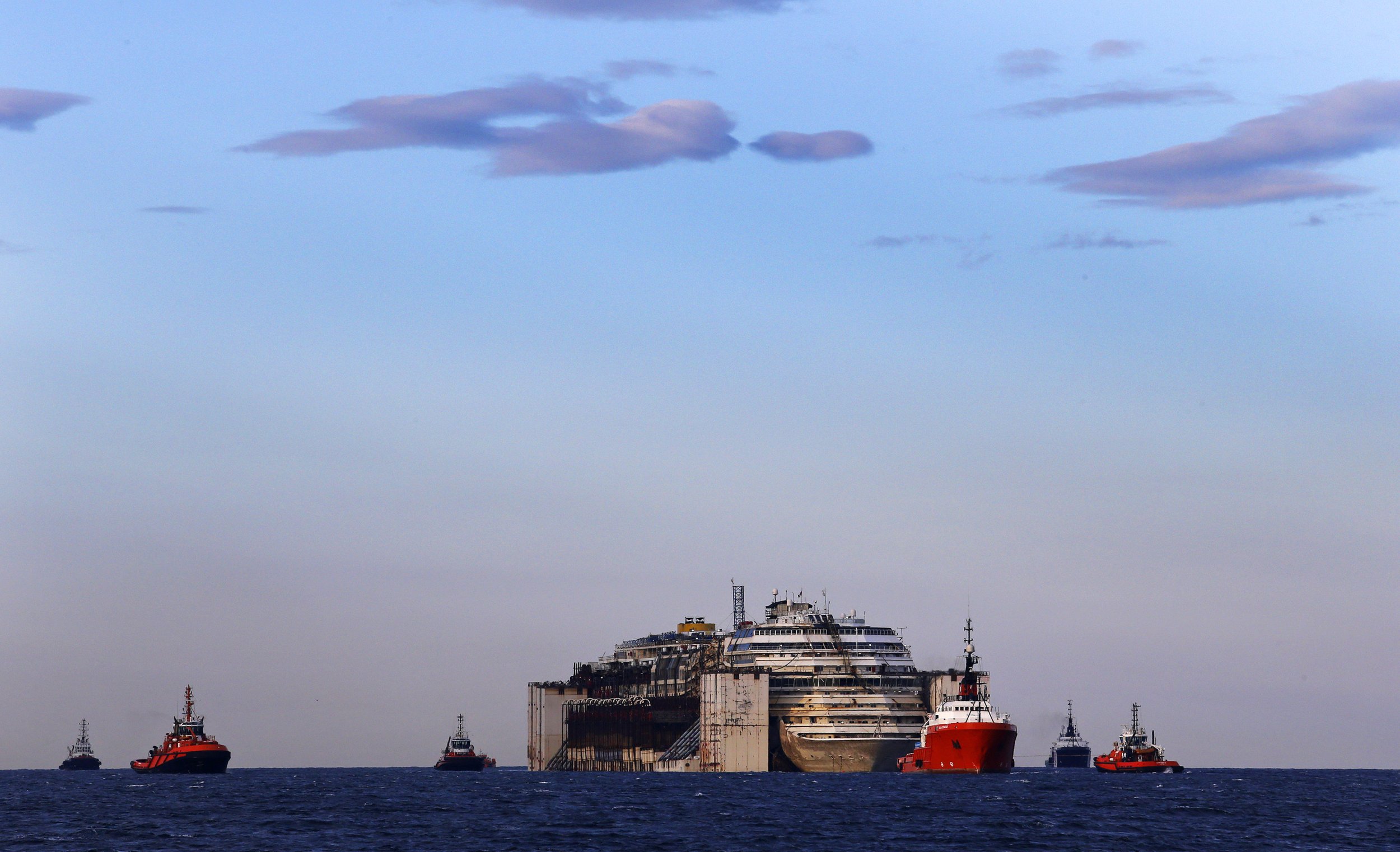 © Copyright IBTimes 2023. All rights reserved.