Cracked iPhone 6? Bigger Screens Means Repairs Are Going To Hit Your Wallet, Hard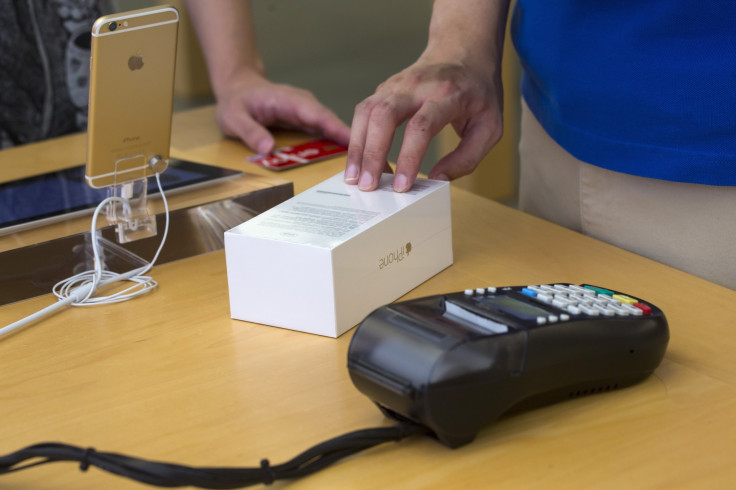 The iPhone 6 and 6 Plus owners will want to be careful when handling their new, larger devices. Apple has updated its out-of-warranty pricing for the iPhone 6 and 6 Plus, and getting the new smartphones repaired or replaced won't be cheap.
Repairing an out-of-warranty iPhone 6 Plus will set you back $329 while an iPhone 6 repair is $299. This is up from the $269 to replace or repair the iPhone 5s and iPhone 5c when they released in September 2013.
The iPhone 6 and 6 Plus by Apple Inc. have already sold more than 10 million handsets during their launch weekend. With a lot of new iPhones in consumers hands there will be a lot of dropped iPhones, and that means repair bills.
But if you've owned an iPhone, then you can identify with the feeling Jack Cooksey had when he fumbled his iPhone 6 outside an Apple Store in Perth, Australia.
A spokesperson from the device repair service iCracked said in the past that about 30 percent of new devices suffer an accidental break within the first 12 months after purchase. With smoother shells and larger screens, the iPhone 6 will be prone to more mishaps than past phones, iCracked believes.
Drop tests for the devices have largely yielded no breaks, but it still remains to be seen how the smartphones fare against clumsy users.
Though the new iPhone 6 and 6 Plus come with a one-year limited warranty and 90 days of complementary AppleCare+ service, once the complementary AppleCare+ service expires, devices will no longer be covered for accidental damage. Users can purchase the extended AppleCare+ service, which covers iPhones for two years, for $99.
AppleCare+ covers two incidents of accidental damage for which iPhone owners may have to pay a $79 service fee and tax, depending on the issue. Screen damage is covered under AppleCare+ for which users have to pay $109 for an iPhone 6 and $129 for an iPhone 6 Plus. Users will have to pay the out-of-warranty price to replace a damaged iPhone display.
Third-party repair services are a little cheaper than Apple. iCracked said nearly all of its repairs are on out-of-warranty devices, charging $229 to fix an iPhone 6 and $279 to repair an iPhone 6 Plus. This cost includes the company's iTechs traveling to the customer to perform the repair.
© Copyright IBTimes 2023. All rights reserved.
FOLLOW MORE IBT NEWS ON THE BELOW CHANNELS