Creativity with Coronavirus; How these Industries are Adapting to a New Normal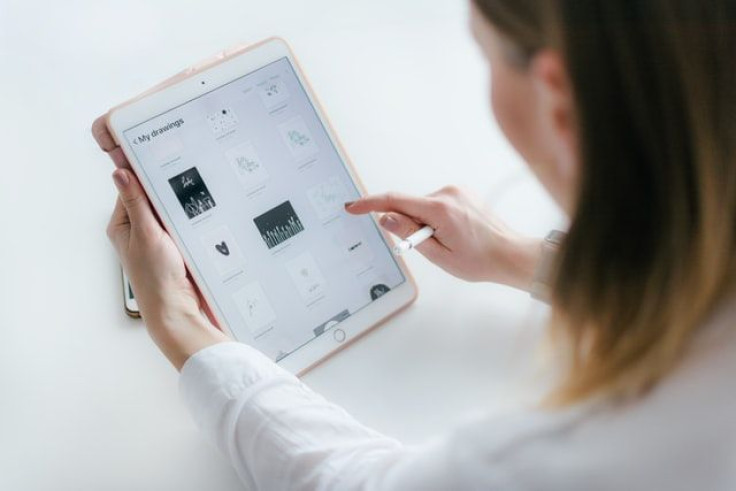 At this point, it's safe to say that we've encountered an unprecedented time for the business world. From retail to manufacturing, businesses are scrambling to adjust to a stark new reality. Many industries are taking a hit, but quick pivoting activity and ingenuity can help a business to stay afloat, and even thrive post-COVID19.
Here are some of the most important things that businesses are doing to make their way in a COVID-19 world.
Improving Health Outcomes
The Health sector is arguably the most important in the world right now, given the current circumstances we face. Some businesses have taken the initiative and are contributing to public health and safety while innovating their business models.
One Polish medtech company Infermedica, has developed a COVID-19 screening tool that's now the norm in various countries. Tools like these are going mainstream after being adopted by high-level agencies and healthcare provider offices.
Screening protocols helps to triage patients according to WHO guidelines, and with a free symptom checking app, the software can easily be integrated into websites or mobile apps to help medical professionals cover increasing proliferation of tasks, and a greater number of patients. Innovative APIs allow for easier integration and adoption. In Infermedica's case for example, both the Polish and Ukrainian governments adopted the tool on the websites of their health ministries.
"We're fully committed towards putting our technology to its best use in this difficult time," says Infermedica's CEO, Piotr Orzechowski. "Our goal is to help patients make well-informed decisions on where, when and how to treat their health problems. This way we want to contribute to reducing the stress and workload in both public and private health systems, saving the precious healthcare resources for those who need them most."
In another tracking system called Holo4Triage, a combination of a patient app and mixed reality holograms leads to quicker and more clinically capable diagnosis and treatment, offering key protections for health care workers. Company resources cite "field hospitals, mobile units, crisis centers, border guards, and sanitary units" as prime adopters.
When businesses get creative – people win. Check out these and other great changes that businesses have made to adjust to the new COVID-19 reality.
Product Pivots and Operational Shifts
Jim Kang CEO of Vaporsolo said, "During Covid19 strategies and activities for many businesses changed drastically. We're facing a very fast update to the next level. Online commerce will grow more than we can imagine, and that's a good thing for all businesses who are already online updating and keeping up with the new trends. I am positive that we will achieve some new and better results soon."
One of the biggest changes we've seen in the retail sector is the enormous number of businesses that were forward-thinking enough to change their product lineups to things that people will buy when they're stuck at home.
One prime example is the food industry selling at-home cooking kits or other products that customers can pick up without rubbing shoulders with each other. With so many brick and mortar locations closed indefinitely, pending changes to lockdown orders, the at-home products are a major source of income, and for many businesses, practically the only source of income in these times. A number of local bakeries in Chicago are offering "take and bake" at-home cookie kits.
It might not take a lot of creativity for a restaurant to offer takeout, but when a bakery assembles at-home Easter cookie kits with helpful accessories and instructions, that's an innovation that does several things: it renews local economic activity, it gives nervous stay-at-homes something to do, and it may save the business in the end. Ditto for pet stores offering home entertainment kits for your dog, or kids clothing stores putting together elaborate costumes for home dress-ups … you get the idea.
Then, for example, some businesses are able to actually switch their production capacity to making coronavirus-specific products. Distilleries are making hand sanitizer. Tesla is making ventilators – although that's more for the common cause than it is for immediate profit.
Vincent Mueller, co-founder and CEO of Medical One, a UK-based supplier of FDA-approved face masks, says that many players in the medical equipment industry had to undergo significant changes since the start of the crisis. "The demand for personal protection equipment and other medical products has skyrocketed since January this year. As a consequence, European companies in this field were forced to employ creative ways to find reliable manufacturers," he says.
"Some of our team members have a strong background in technology and marketing, which we were able to use to reach a large number of production sites in a very short time," Mueller continues. Today, Medical One has more than 50 partner factories, all of which are internationally certified, enabling the young company to grow rapidly in an industry that is dominated by large corporations.
All of this involves a unique business response to a unique problem. As well as being innovative in terms of business offerings, Chris Barnard, London accountant at Accounts and Legal, highlights the importance of businesses being forward-thinking with cash flow forecasts and finances:
"Understanding your business's finances is more important than ever – and cash flow can be tricky to forecast. As well as having a good grasp on your margins, it's also important to carefully model how long your customers will take to pay you, as increasing trade debtor levels can quickly absorb your cash. Equally, being able to calculate the impact of the various government relief schemes is essential too – the combination of all these factors will impact when you can pay staff and suppliers. If forecasting isn't something that small businesses can do themselves – it is well worth getting some professional help from a forward thinking accountant. Viable businesses fail when they run out of cash, but with careful planning this can be avoided."
Streaming services and technology
For businesses that offer any type of service, there are ways to get back into the game with streaming video that replaces on-site work. That's easiest for services that have to do with person-to-person consulting, like life coaches or language tutors. But even in service areas like home-improvement and landscaping, some businesses are able to put this model to work. For example, a U.S. Chamber of Commerce resource shows how Horderly, a business helping the junk-laden to streamline, has launched "virtual organization services" in the wake of COVID-19 changes.
Streaming services are, of course, just the tip of the iceberg. The tech sector provides a vast array of software-based programs to significantly enhance in-house communication. Serkan Ertugrul, Founder & CEO of SE Logistics, an international supply chain consulting company, shares his insights on the importance of digitalization and agility during COVID-19.
"Digitalization is a key success factor for future growth of the modern economy. This became even more obvious during the pandemic. As an agile boutique consulting firm SE Logistics has set up a digital working infrastructure in order to enable remote consulting. The use of a cloud-based sharepoint and online-meeting tools gave us the chance to execute our projects without interruptions during the pandemic."
Changing Hours and Staffing Models
Businesses are also getting creative when it comes to operational compliance from state regulations (as there's no existing federal rule to date.) leaders have seen fit to stagger staffing schedules, move seats 6 feet apart, and observe other social distancing practices meant to keep operations compliant with COVID-19 safety rules.
People are supposed to stay home, but people need to work. It seems like an intractable problem until you consider the many creative ways that businesses have found to control environments where people need to congregate. Now our supermarkets have adopted one-way-only measures and senior hours, while builders and contractors find ways to direct employees that are in accordance with social distancing. Costco's new senior hours remains an early example of this kind of change.
Peter Manko, senior business analyst and ecommerce consultant at ScienceSoft, an IT consulting and custom software development company, shares his insights on how consumer industries adapt to the COVID-impacted business environment.

"In the COVID situation, consumer businesses have split into two camps, and both are affected gravely. While companies offering living essentials take pains to meet the booming demand, others experience a significant downfall and have to survive through the pandemic with the least disruption possible. They refocus the manufacture and supply to the most demanded goods. As for the way of delivery, they back their operations up with an online channel and establish a practice of contactless delivery. As an ecommerce service provider, ScienceSoft meets an ever-increasing number of consumer companies going digital and rightly so – while in self-isolation, consumers have shifted their activities online, how businesses can not follow?"
FOLLOW MORE IBT NEWS ON THE BELOW CHANNELS